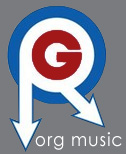 Limited Edition Transparent Blue Vinyl Double LP!
First Ever Vinyl Pressing! Pressed at Pallas Group!
This long awaited release presents over a dozen previously unissued masters of surprisingly high quality from the premier artist on the American Music label, Bunk Johnson. The venues for the recording sessions varied between the legendary 1944 sound of the San Jacinto Hall to the homes of Bertha Gonsoulin in San Francisco and George Lewis in New Orleans.
The album receives its first ever vinyl pressing, spread across two LPs, on transparent blue color vinyl. The recordings were remastered for vinyl at Infrasonic Mastering and pressed at Pallas Group in Germany. The inside spread of the gatefold jacket features extensive liner notes.
Features:
• Limited Edition - 1250 copies
• Double LP
• Transparent Blue Vinyl
• First ever vinyl pressing
• Pressed at Pallas in Germany
• Gatefold jacket
Selections:
Side A:
1. Ballin' The Jack
2. Careless Love
3. Panama
4. Good Morning Blues
Side B:
1. Royal Garden Blues
2. (I Wish I Could Shimmy Like My) Sister Kate
3. Ole Miss
4. Oh! Didn't He Ramble
Side C:
1. Just A Closer Walk With Thee
2. St. Louis Blues
3. Basin Street Blues
4. Maple Leaf Rag
Side D:
1. Bunk's Blues In F
2. Slow Drag's Boogie Woogie
3. Don't Fence Me In
4. Milenberg Joys