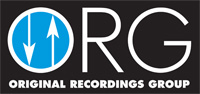 Out Of Print! Warehouse Find!
Low Serial Numbers #41-50!
TAS Super LP List! Best Of The Bunch: Classical
A Phenomenal Piece presented here in all of its Audiophile Glory on 45rpm 180g Double Vinyl! Don't Miss This One! Breathtaking Performance, Excellent Sonics!

Mastered by Bernie Grundman from the Original Analog Master Tapes & Pressed at RTI!
Numbered Deluxe Laminated Gatefold Jackets! Only 2500 Numbered Limited Edition Copies Worldwide!
This item not eligible for any further discount offers!
Zubin Mehta conducts the Los Angeles Philharmonic Orchestra for this audiophile recording of Holst's The Planets.
"Holst's 1916 masterpiece is a paragon of orchestral splendor and majesty ...an audiophile spectacular ...the ORG is cleaner, sharper, airier, deeper, and more "there" than the London original... The brass glow a deeper gold, the strings are silkier and warmer, on the ORG vinyl."
- Mark Lehman,
The Absolute Sound
, December 2013
"The scoring of the Planets is rich and extravagant (quadruple wood-wind, enormous brass and a percussion section requiring three players, not to mention such exotic additions as bass flute, bass tuba and organ) and yet the sound is always clear and transparent. There are two other ingredients to add to this formula - melodic invention and a great sense of rhythm. Holst had these in plenty. If his methods seemed novel during his life-time they have become commonplace since - but never dull.

"The suite opens with Mars, the Bringer of War with its relentless, hammering five four rhythm. The movement is in simple ternary form. Brass dominates in the tremendous build-up and release of forces....

"Venus, the Bringer of Peace is also the goddess of love and Holst allows his music more sensuality than elsewhere. Gone are the harsh pounding rhythm and snarling brass. They are replaced by serenity and coolness...

"Mercury, the Winged Messenger is a symphonic scherzo of unparalleled lightness and volatility. The effect is obtained by mixing tonalities and time signatures. The distant keys of B flat and E are juxtaposed and there is a constant mixture of triple and duple time...

"Jupiter, the Bringer of Jollity comes as a contrast to the vapid Mercury, with its boisterous dances and broad hymn tune...The king of gods would surely have been pleased with such a regal anthem...

"Saturn, the Bringer of Old Age is Holst at his deepest and most intensely personal. It is an excursion into cold and dreary open spaces so often explored right up to the end of his life. The syncopated oscillations between two dissonant chords seem to be borrowed from Schoenberg while the slow melody of the double basses surely epitomizes senescence itself...

"Uranus, the Magician: Trumpets and trombones blare out a portentous invocation, echoed by tubas and timpani. Bassoons are next on the scene to establish the piece's galumphing 6/4 gate...

"Neptune, the Mystic: This is real music of the stars - free from all earthly sentiment. It is a vision of remote beauty and ideal perfection. Silvery sounds unfold yet without the remotest suggestion of a theme to disturb the spiritual concentration. There is constant shifting of harmony and changing tone colour. The icy tinkling of celesta and glockenspiel and the wordless, disembodied female chorus which floats over and around the closing pages were later (some 35 years later) to find their way into Vaughan Williams' Sinfonia Antarctica. There is, and can be, no end to this music - it fades away but cannot die: it is as infinite as space itself and as intangible as the most distant parts of the subconscious."
- from liner notes
Features:
• Numbered Deluxe Laminated Double Gatefold Jackets
• Only 2500 Numbered Limited Edition Copies Worldwide!
• 180g Vinyl
• 45rpm
• Pressed at RTI
• Mastered by Bernie Grundman from the Original Analog Master Tapes!
Musicians:
Los Angeles Master Chorale (D-2)
Dr. Roger Wagner, music director
The Los Angeles Philharmonic Orchestra
Zubin Mehta, conductor
Selections:
Gustav Holst (1874-1934)
The Planets - suite
Side A:
1. I. Mars, the Bringer of War - Allegro
2. II. Venus, The Bringer of Peace - Adagio
Side B:
1. III. Mercury, the Winged Messenger - Vivace
2. IV. Jupiter, the Bringer of Jollity - Allegro giocoso
Side C:
1. V. Saturn, the Bringer of Old Age - Adagio
Side D:
1. VI. Uranus, the Magician - Allegro
2. VII. Neptune, the Mystic - Andante