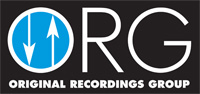 Out Of Print! Low Serial Numbers #14-21!
Numbered, Limited Edition 180g 45pm 2LP!
Mastered by Bernie Grundman from the Original Analog Master Tapes!
Deluxe Laminated Gatefold Jackets! Pressed at RTI!

Rolling Stone 500 Greatest Albums of All Time - Rated 147/500!
This item not eligible for any further discount offers!
Jeff Buckley's Grace is a masterpiece. The critically acclaimed breakthrough is filled with sweeping choruses, bombastic arrangements, searching lyrics, and above all, the richly textured voice of Buckley himself.
Grace is the only complete studio album by Jeff Buckley, originally released on August 23, 1994. After his death in 1997, the album grew to be one of the most important album's of the '90s. The album was produced by Andy Wallace who had mixed Nirvana's album Nevermind.
In addition to seven original songs, the album included three covers: "Lilac Wine", based on the version by Nina Simone, "Corpus Christi Carol", from Benjamin Britten's A Boy Was Born and "Hallelujah" by Leonard Cohen.
Grace gives voice to those secrets of the human experience that lie mute and waiting for sound. "Eternal Life," is a sonically bruising plea for emotional tolerance and psychic liberation. "Eternal life is now on my trail," he sings, "Got my red glitter coffin, man, just need one last nail/While all these ugly gentlemen play out their foolish games/There's a flaming red horizon that screams our names."
"Lover, You Should Have Come Over," holds a candle in a dark circular staircase, lonesome vocals wrapped around slow tender chords and lines like "It's never over, she's the tear that hangs inside my soul forever." "Mojo Pin," co-written by Buckley and former Captain Beefheart guitarist Gary Lucas, is a powerful ensemble reading of a song first introduced on Live At Sin-é, a testimony to Buckley's avant-garde and free jazz proclivities. On the moody "Dream Brother," the singer offers a warning to a friend, a mysterious message swaddled in the unconscious. Tipping his hat to the master, Buckley renders his interpretation of Leonard Cohen's "Hallelujah," a solo track recorded live-in-the-studio; the song is one of Jeff's most enthusiastically-received tunes in-concert.
"Buckley had a voice like an oversexed angel, and the songs on Grace shimmer and twist and ripple. On the fierce rocker "Eternal Life," he upends Led Zeppelin's take on the blues, even as he honors it: Instead of a hellhound on his trail, Buckley, who drowned in 1997, sings about immortality bearing down on him.

"During his famed early gigs at the New York club Sin-é, Buckley used to break hearts with his version of this Cohen prayer. Buckley called it a homage to 'the hallelujah of the orgasm' and had misgivings about his sensuous rendition: 'I hope Leonard doesn't hear it.' On his posthumous live album Mystery White Boy, Buckley turns 'Hallelujah' into a medley with the Smiths' 'I Know It's Over.'"
- Rolling Stone
"The shimmering tonality of the guitars is captured with fluidity and delicate texture. Buckley's voice is showcased in its power and fragility. Even the falsetto passages sound pure. This audiophile vinyl is comparable to many SACD recordings. Grace is memorable for its unpredictable verve and excellent production. It is the only complete studio album by Jeff Buckley, and has stood the test of time."
-Robbie Gerson, audaud.com, rated 5 stars and Best of the Year Discs for 2014
Features:
• Numbered, Limited Edition
• Audiophile 180g 45rpm Vinyl
• Deluxe Laminated Gatefold Jacket
• Double LP
• Pressed at RTI
• Mastered by Bernie Grundman from Original Masters
• Available on vinyl for the first time
Selections:
LP 1 - Side A:
1. Mojo Pin
2. Grace
LP 1 - Side B:
1. Last Goodbye
2. Lilac Wine
3. So Real
LP 2 - Side C:
1. Hallelujah
2. Lover, You Should've Come Over
LP 2 - Side D:
1. Corpus Christi Carol
2. Eternal Life
3. Dream Brother