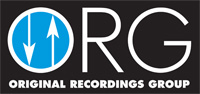 Out Of Print! Low Serial Numbers #34-44!
TAS Super LP List! Special Merit: Informal
Michael Fremer's 100 Recommended All-Analog LP Reissues Worth Owning - Rated 83/100!
Michael Fremer Rated 9/10 Music, 9/10 Sound in his June 2014 reviews on www.analogplanet.com!
Numbered, Limited Edition! Pressed at RTI!
Mastered by Bernie Grundman from the Original Analog Master Tapes!
This item not eligible for any further discount offers!
Peter, Paul and Mary's self-titled 1962 debut on Warner Bros. Records, a stunning oasis of content in a sea of musical fluff, brought folk music of consciousness and concern to the top of the charts. Fueled by the enormous hits "Lemon Tree" and "If I Had a Hammer" (which enjoyed a second life as an anthem of the Civil Rights Movement), the album went straight to #1, remaining in the Billboard Top 10 for 10 months and in the Top 20 for two years on the way to a remarkable three-and-a-half year run on the album chart. This success marked the beginning of an incredibly fertile and influential time for the group, and for the contemporary urban folk tradition they personified.
This was the group's biggest selling studio album, eventually certified Double Platinum by the RIAA for US sales of more than 2 million copies. At the Grammy Awards of 1963, their recording of "If I Had a Hammer" won the Best Folk Recording and Best Pop Performance by a Duo or Group with Vocal Grammies.
"Bernie Grundman cut from the original master tape and the transparency and clarity are a dead giveaway to that. If this album doesn't produce occasional chills, your system needs some work or you do! A long awaited reissue (for aging folkies at least) done perfectly!"
-Michael Fremer, analogplanet.com, Music 9/10, Sound 9/10
"The debut album by Peter, Paul & Mary is still one of the best albums to come out of the 1960s folk music revival, a beautifully harmonized collection of the best songs that the group knew, stirring in its sensibilities and its haunting melodies, crossing between folk, children's songs, and even gospel ("If I Had My Way"), and light-hearted just where it needed to be."
-Bruce Eder, allmusic.com
Features:
• Numbered, Limited Edition
• Audiophile 180g, 45rpm Vinyl
• Double LP, Gatefold Packaging
• Pressed at RTI
• Mastered by Bernie Grundman from Analog Tapes
Selections:
LP 1 - Side A:
1. Early In the Morning
2. 500 Miles
3. Sorrow
LP 1 - Side B
:
1. This Train
2. Bamboo
3. It's Raining
LP 2 - Side C:
1. If I Had My Way
2. Cruel War
3. Lemon Tree
LP 2 - Side D:
1. If I Had A Hammer
2. Autumn To May
3. Where Have All the Flowers Gone