Super High Definition format: Digital eXtreme Definition 24-bit 352.8kHz CD! Playable on all CD players!
Don't be misled by the title… This university is called the University of Soul Faculty; it's the name of the ensemble of Mr. R. J. Ross—who, incidentally, is not a professor either! Yet, he heads the ensemble, so he has every right to call himself the Professor of the University. I hope that is now clear.
Professor Ross composed and arranged most of the songs on this album; he even sang all of them. His music and his unique broken-voice singing style
are definitely fine "sweet soul" creations.
This is the first 'soul' album to be produced at FIM. Beautiful smooth jazz male vocal with wonderful arrangement and sonority.
"I have not been a great fan of soul music, but after listening to this recording, I realized that the Professor's interpretation is full of feeling and emotion… and I love it! I want to listen to it again and again, in particular, when I am exhausted with work. The Professor's "soul" soothes my soul. The sound? Wonderful. Enjoy."
- Winston Ma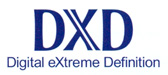 DXD Digital eXtreme Definition:
Digital eXtreme Definition (DXD) is an audio encoding scheme that was developed for editing high-resolution recordings because DSD, the audio standard used on Super Audio CD is not ideally suited for editing. DXD is a PCM-like signal with 24-bit resolution sampled at 352.8 kHz - eight times 44.1 kHz, the sampling frequency of Red Book CD. The data rate is 11.2896 Mbit/s - four times that of DSD!
FIM/LIM DXD CDs have taken this a step further to bring you closer to the source. Instead of making two or more sample rate conversions as with SACD, FIM/LIM recorded the source in DXD! The data rate for a DXD mono signal is 8467.2MHz, or more than 3X the data rate of a typical SACD! Experience the closest you can get to the original performance in the comfort of your home!
Features:
• 99.99% Fine Silver disc
• Digital eXtreme Definition Compact Disc (DXD CD)
• Can be played on any CD player
• 24-bit 352.8 kHz resolution
Musicians:
Professor RJ Ross
The University of Soul
Selections:
1. Like a Circle
2. The Outsider
3. Autumn Leaves
4. A Million Watts of Love (Electricity)
5. Summertime
6. Wishing
7. Face To Tace
8. I've Got To Use My Imagination
9. Venturay Highway
10. Do It Again
11. I'm On My Way
12. Drive My Car
13. When We Had Enough
14. Only Dreamers
Total playing time, 67:34