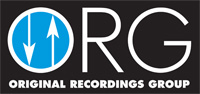 Out Of Print! Low Serial Number #10!

Featured in Michael Fremer's Heavy Rotation in the February 2011 Issue of Stereophile!
Mastered by Bernie Grundman from the Original Analog Master Tapes! Only 2500 Numbered Limited Edition Copies Worldwide!
This item not eligible for any further discount offers!
Oscar Peterson has thoroughly assimilated not just every piano style that preceded him but every ensemble idiom as well: swinging big bands, gospel, European classical, and, of course, the blues. Having mastered all of this, Peterson found the standard piano trio the perfect vehicle for exploring all of these types of music. In this classic LP, the crowning achievement in his greatest year, Peterson doesn't just explore these styles - he conquers them.
"Many of the tunes like the familiar title tune, 'Night Train' (also known later as Duke Ellington's 'Happy Go Lucky Local') were first heard by most in big band arrangements that Peterson manages to re-invent without losing any of the color or even the dynamic shadings the larger ensembles more easily produced...the trio's virtuosity never fails to entertain."
- Michael Fremer, analogplanet, Music 8/11, Sound 9/11
Musicians:
Oscar Peterson, piano
Ray Brown, bass
Ed Thigpen, drums
Features:
• Numbered, Limited Edition
• 180g Vinyl
• 45rpm
• Double LP
• Mastered by Bernie Grundman
Selections:
1. Night Train
2. C Jam Blues
3. Georgia On My Mind
4. Bags' Groove
5. Moten Swing
6. Easy Does It
7. Honey Dripper
8. Things Ain't What They Used To Be
9. I Got It Bad and That Ain't Good
10. Band Call
11. Hymn To Freedom