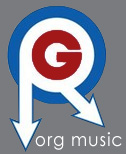 Limited Edition - 2000 Copies Worldwide!
Remastered For Vinyl at Infrasonic Mastering!
Pressed On Red Vinyl!
Iconic Los Angeles hip-hop label Delicious Vinyl is best known for early hits like Tone Loc's "Wild Thing" and "Funky Cold Medina", Young MC's "Bust a Move", and influential '90s hip-hop group The Pharcyde. For this compilation, they dug through the vaults to uncover some of Delicious Vinyl's rarest singles, remixes, and b-sides. The compilation comes on a limited edition red color vinyl pressing, originally pressed for Record Store Day Black Friday 2019.
Features
Limited to 2,000 Copies Worldwide
Pressed On Red Color Vinyl
Features Rare Singles, Remixes, and B-Sides from the Delicious Vinyl vault
Mastered for Vinyl at Infrasonic Mastering
Made in CZ
Selections
Side A:
Fatlip "What's Up Fatlip?" (Breakbot RMX)
Def Jef "Brand New Heavy Freestyle"
The Whoridas "Taxin'"
Masta Ace "Observations" (feat. Apocalypse)
Body And Soul "Ya Gets None"
Side B:
Machel Montano "Come Dig It" (Carolina Dub Mix)
Mr. Vegas "Pull Up"
The Brand New Heavies "Get Used To It" (Tom Moutlon Mix)
Illa J "Sounds Like Love" (feat. Debi Nova)
Kenyatta "I Wanna Do Something Freaky To You"