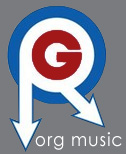 4LP Box Set!
Remastered by Dave Gardner at Infrasonic!
Pressed at Pallas in Germany!
Europe 1966 is a box set consisting of live performances from free jazz visionary Albert Ayler. Each of the 4 LPs highlights some of the most magnificent moments on this European tour showcasing Ayler and his bandmates at the height of their powers.
The release includes performances from Berlin, Lörrach, Stockholm and Paris, all of which occurred within a two-week span. Ayler's masterful band on this tour included his brother Donald on trumpet Michel Samson on violin William Folwell on double bass and Beaver Harris on drums.
These performances have been remastered for vinyl by Dave Gardner at Infrasonic Mastering. The package also includes a 12 x 24 fold-out insert featuring liner notes from John Litweller and photos from the tour. Each LP is pressed on audiophile-grade black vinyl at Pallas Group in Germany.
It could be argued that Europe 1966 is recorded evidence of the saxophonist seeking new pathways by which to attain transcendence through sound. He finds such avenues here, in music that is alternately charming, abstract, and hypnotic—music that continues, almost sixty years later, to mesmerize.
Features
4LP Box Set
2023 'RSD First' Release
Audiophile-Grade Black Vinyl
Remastered for Vinyl by Dave Gardner at Infrasonic Mastering
Pressed at Pallas Group in Germany
12 x 24 Fold-Out Insert with Liner Notes by John Litweller & Tour Photos
Box with Lift-Off Lid
Musicians
| | |
| --- | --- |
| Albert Ayler | saxophone |
| Donald Ayler | trumpet |
| Michel Samson | violin |
| William Folwell | double bass |
| Beaver Harris | drums |
Selections
LP One
Berlin, November 3, 1966
Side A:
Truth Is Marching In
Omega (Is the Alpha)
Side B:
Our Prayer - Truth Is Marching In
Ghosts - Bells
LP Two
Lörrach, November 7, 1966
Side A:
Bells
Prophet
Side B:
Our Prayer - Spirits Rejoice
Ghosts
Truth Is Marching In
LP Three
Stockholm, November 10, 1966
Side A:
Truth Is Marching In
Omega (Is the Alpha)
Side B:
Our Prayer - Bells
Infinite Spirit - Japan
LP Four
Paris Jazz Festival, November 13, 1966
Side A:
Ghosts
Side B:
Spiritual Rebirth - Light in Darkness - Infinite Spirit
All - Our Prayer - Holy Family