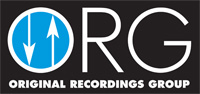 Out of Print! Last Chance! Limited Supplies Available!
180 Gram Double Vinyl! Mastered by Bernie Grundman from the Original Analog Master Tapes & Pressed at RTI!
Bocelli Performs Duets With Jennifer Lopez & Nelly Furtado! A Brand New Collection of Stunning Love Songs from One of the World's Most Passionate Voices!
At last, a legend for the new millennium. A legend in the Homeric sense of a myth, the "word that speaks", flowered through singing, just like Caruso, Gigli, Del Monaco, Corelli… A legend of Andrea Bocelli's stature cannot be built through design: not even the most astute marketing would be able to come up with such a result. People simply recognize and vote for him. And this is what happened, in an apparently equal yet perfect context (a singing competition, the Sanremo festival in 2004), because the infancy of a legend follows a course which breaks traditions. From then on the tone of his voice has brought tenderness to the world and his fame has increased exponentially. Because "if God could sing, He would sound a lot like Andrea Bocelli": even Celine Dion's famous comment is a clear, unadorned testament to the artist's mythical status as well as the perception of a gift…That voice, that simultaneously melancholic and radiant color, unrivalled in the expression of the song of a lover or a father, a matchless expression of earthly desire or heavenly love. Close to celebrate his first twenty years of career with 80 million record sales to testify to it.
ORG proudly announces the 180g double vinyl LP version of this recently released Verve album by global superstar Andrea Bocelli. The 14th studio album is a beautifully recorded set of 14 traditional and popular love songs featuring duets with
Jennifer Lopez
and
Nelly Furtado
(along with a virtual duet with
Edith Piaf
) with legendary, grammy-winning producer
David Foster
on piano, arrangements by Foster and
Alan Broadbent
and
Chris Botti
on trumpet.
Bocelli sings in six languages on this album including Italian, English, French, Spanish, Portuguese, and Neapolitan. Instrumentals include Peruvian guitarist
Ramon Stagnaro
and a 63-piece orchestra.
"Passione" includes "Love Me Tender", "The Girl From Ipanema", and "Sara Settembre", a version of
Neil Diamond's
"September Morn" with Italian lyrics written by Bocelli.
The album comes with a deluxe gatefold jacket and was mastered by
Bernie Grundman
and pressed at
RTI
. Available exclusively from The Elusive Disc.
"His delivery is such that we hear his core feeling for each language, which colours his special timbre... Quizàs Quizàs Quizàs (Perhaps, Perhaps, Perhaps)... is a catchy Latin song given a standout interpretation, Bocelli cleverly complementing Lopez's sparkling vocal. The arrangement, with a solo violin and whistle, makes for an intoxicating cocktail... David Foster's production, with a 63-piece orchestra, is as smooth as Bocelli's delivery. The employment of instrumental colours from saxophone, guitar, flute and accordion across the palette, played by distinguished instrumentalists, adds variety to deft arrangements of some very familiar songs. Many of which have been newly minted to suit Bocelli's vocals."
- Adrian Edwards, BBC
Features:
• Premium High Quality 180 Gram Pressing
• Mastered at Bernie Grundman Mastering!
• Pressed at R.T.I.
• Deluxe Gatefold Jacket
Musicians:
Andrea Bocelli, vocals
David Foster, piano
Ramon Stagnaro, guitar
Chris Botti, trumpet
Jennifer Lopez (LP 1:5)
Nelly Furtado (LP 2:2)
Edith Piaf (performance excerpts LP 2:1)
Selections:
LP1 - Side A:

1. Perfidia
2. Roma Nun Fa' La Stupida Stasera
3. Champagne
LP1 - Side B:

1. Anema E Core
2. Quizas, Quizas, Quizas (with Jennifer Lopez)
3. Era Gia Tutto Previsto
4. Tristeza
LP2 - Side C:

1. La Vie En Rose (contains excerpts performed by Edith Piaf)
2. Corcovado - Quiet Nights of Quiet Stars (with Nelly Furtado)
3. Sara Settembre (September Morn)
4. Love In Portofino
LP2 - Side D:

1. Garota De Ipanema (The Girl From Ipanema)
2. Malafemmena
3. Love Me Tender