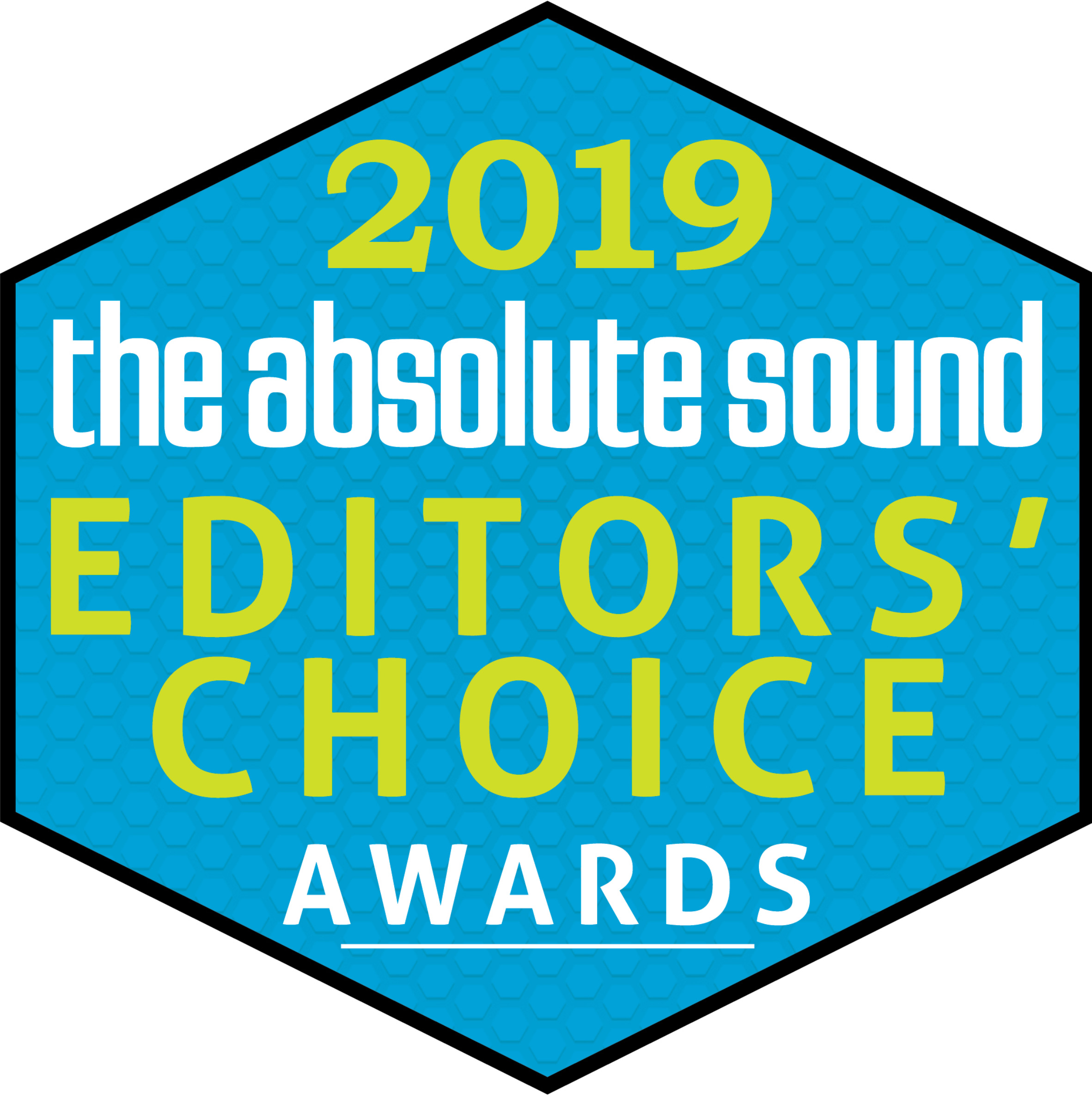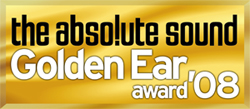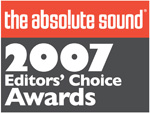 The new TSSOX is a vast sonic improvement of the TS model! The TSSOX features a darker background, more focused soundstage, copper power wire—6-nines-pure OCC (Ohno Continuous Casting) in a very high-quality XLPE (cross-linked polyethylene) jacket, a shorter conductive path, XLPE core to deliver more coherent conduction, gold-plated copper forks, copper duplexes plated with rhodium for a better sense of speed, clarity, and soundstaging!
"The aR12p was found to be an extremely effective conditioner, capable of delivering significant improvements in bass definition and depth, overall resolution, and soundstage depth. Its build-quality is nothing short of exemplary. At the top of the hill is the aR12TS (T for Teflon caps). HP considers the sonic difference the 12TS renders (compared to plugging gear straight into a wall outlet) like that between a Blu-ray disc and a regular DVD. So great was the increase in clarity that it lifted the Audience aR12TS conditioner into the realm of the rare."
- The Absolute Sound, November 2011
The Audience Adept Response aR12-TSSOX 12-Outlet Power Conditioner includes a 10 Year Warranty!
A Breakthrough in Sonic Transparency! "But, sure enough, the T version of the Audience was from the very first moment, a "breathtaking" experience, the kind in which you get so engrossed it does seem you forget to draw breath."
- Harry Pearson, TAS Magazine, November 2008, Issue #186
"There was a kind of transparency I hadn't experienced outside of a few concert halls, and not in any of my systems... There was, simply, greater "invisibility" between you and the experience. You could hear more deeply into the music's textures and harmonics, further back (and sideways) into its soundfield."
- Harry Pearson, TAS Magazine, November 2008, Issue #186
"Perhaps the greatest strength of the upgraded Audience power conditioner lies in the way it captures the human voice. You hear it as if anew, and with a harmonic integrity never quite fully there before."
- Harry Pearson, TAS Magazine, November 2008, Issue #186
"...the transformation of that system was transfixing. Maybe even "staggering" and "astonishing," according to the first impressions I jotted down. Rather than taking those words textbook literally, take them as a measure of my surprise at the transmogrification I was hearing."
- Harry Pearson, TAS Magazine, November 2008, Issue #186
"What these units do is as significant sonically as would be the substitution of s superior tubed electronic unit into your music system."
- Harry Pearson, TAS Magazine, February 2010, Issue #200
The Adept Response AR12-TS 12-Outlet High Resolution Master Power Conditioner is a cutting edge design intended to provide the best power conditioning possible without limiting dynamics. Since power must respond quickly and completely to the demands of program material we believe it is imperative that power conditioning components present a low impedance power path while providing wide bandwidth noise reduction. Conventional power conditioners simply cannot approach the bandwidth/impedance characteristics of the Adept Response while still offering effective noise filtration and high voltage surge protection. Exclusive Audience technology achieves far greater performance for all audio and video components.
John McDonald, president of Audience pointed out: "The quality of the AC power going into an A/V system is critical. All audio/video electronics, in essence, are simply modulators of the AC power they receive. This means that the performance the components deliver can only be as good as the quality of the AC power."
The AC coming out of a wall outlet may contain a significant amount of RF noise – which can then make its way into an A/V system and cause problems such as reduced resolution and sonic purity, an audible "haze" in the sound, and degradation of the video image. The Audience Adept Repsonse power conditioners overcome the liabilities of poor AC power through the use of sophisticated filtering circuitry, premium-quality components and optimized component layout.
Teflon is the most ideal dielectric for capacitors. A dielectric is supposed to act as an insulator of an electric charge, but other dielectric materials do not insulate as well as Teflon, or sound as refined. The aR12-TS uses Teflon film capacitors, and the capacitors' performance is further improved by the use of mono crystal copper wiring for the connecting leads.
The newly added ground plane used in the Teflon-equipped Adept Response power conditioners (also included in standard non-Teflon aR conditioners) provides additional sonic benefits. All ground wires are weld connected to the ground plane with heavy-duty connectors, rather than mechanically fastened. This simple but important detail even further improves the sonic performance enabled by Adept Response power conditioners, by improving the internal wiring connections and lowering their DC resistance, one of the state-of-the-art characteristics of all Adept Response conditioners.
McDonald noted:
"Although our previous power conditioners deliver excellent performance and have earned many accolades from reviewers and customers, our new Teflon capacitors and improved ground plane bring the aR12-TS to an even higher level of performance. Resolution and coherence are significantly improved, and music is conveyed with a more natural sense of pace, rhythm and timing, or 'PRAT' as it's sometimes called."
McDonald concluded,
"We encourage music lovers, audiophiles and home theater enthusiasts to experience these products for themselves, and hear and see what we're so excited about."
Of the power conditioning products on the market today few allow your playback system to attain full dynamic range or reproduce subtle dynamic contrasts accurately. The other culprit afflicting most power conditioning products is the ubiquitous MOV. (Metal Oxide Varistor) The MOV is a sacrificial device. This means it wears down over time until it fails completely. Its purpose is to clamp high voltage transients safely to ground instead of through your equipment. This would be fine if it didn't break down and behave like the world's worst capacitor across your power line, storing energy and releasing it as performance robbing, time delayed distortion into your audio system. The effect is quite audible. For surge protection the Adept Response employs a non-wearing type high voltage transient suppression.
Adept Response uses only the finest conducting, filtering and transient suppression components. Even the power switch is exceptional, a very high quality magnetic circuit breaker. The advantage over thermal circuit breakers is that thermal breakers increase in resistance as power demand increases, causing heat dependent, resistive modulation of the incoming voltage. This effectively reduces the power available to your equipment just when you need it most. The design employed in the Adept Response provides for the most natural flow of music.
The state of the art inductive components used in the Adept Response power conditioner add no significant series resistance. This maintains a low impedance power path to your playback system. Also, the Adept Response performs power factor correction. This helps restore natural dynamics by bringing the AC voltage and current into a better phase relationship allowing a more efficient transfer of power. With the Adept Response as your power conditioner all aspects of the audio/video performance are greatly improved. Your playback system will no longer be starved of clean high quality power. The result is realistic, beautiful audio and stunning video resolution.
Each of the 12 outlets is individually filtered and double filtered from every other outlet providing maximum component to component isolation. This means an entire audio or video system including everything from digital components and phonograph preamplifiers to power amplifiers can easily be powered by the same conditioner. This extensive noise filtering creates a lower noise floor and improves low level resolution, providing superior sound stage presentation. Power amplifiers plugged into the Adept Response display increased dynamics and perform as if they were more powerful.
This incredible performance is only equaled by the lifetime warranty. Audience will repair or replace any factory defective Adept Response power product for as long as you own it.
Audience power products set a new performance benchmark in power conditioning. The proof is in the experience. Try the Adept Response in your own system. The Adept Response may be returned in good condition within 30 days for a full refund.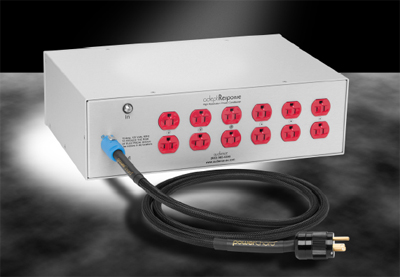 Features:
• Main power cable included: Standard 6 ft. 10 AWG powerChord by Audience with Neutrik 20A Powercon and Marinco power connectors
• Low resistance, heavy duty magnetic circuit breaker power switch
• No high resistance type series inductors
• Ultra-high efficiency filter components on every outlet
• Double filtering between outlets for maximum component to component isolation
• Power factor correction maximizes dynamic range performance
• Entire audio and/or video system can be powered by a single Adept Response power conditioner
• Audience Auricap High Resolution Capacitors used exclusively in filter sections
• Digital incoming voltage readout on front panel
• Entire electrical circuitry cryogenically treated
Specifications:
Current/Voltage: 15A or 20A/120V, 220V, 230V, 240V
Power Outlets: 12 Hubbell high conductivity power receptacles
Satellite/Cable TV: Ground loop isolation transformer for hum reduction
Indicator: Front panel digital LED incoming voltage readout
Chassis: Heavy duty, rack-mountable
Dimensions: 19"W x 5.0"H x 9.0"D
Weight: 14 lbs./4.27Kg. - not including powerChord
Finish: Black
Made in USA
Product Reviews:

"It is immediately apparent that the aR12-TS is quieter than either of its predecessors. Talk about a velvety black background! GAWD! Beyond that, the improvements come in a more subtle and nuanced manner—slightly creamier tonal texture, better focus of instrumental voices—both in portraying individual size and physical location—and a somewhat heightened or more apparent sense of drive and pace. Overall, the result is even more of that wonderful transparency that the aR12-T ushered in. All these newly elevated attributes combine to offer an even more coherent presentation over all. All in all, the Audience aR12-TS represents a significant advance upon an already very significant product."
- Greg Weaver, www.positive-feedback.com, Issue 57, September/October 2011
"While I couldn't have asked for a more effectual AC supply conditioner than the aR12-T, the posse at Audience has somehow managed to heap significant improve upon their already benchmark product. Those guys never cease to amaze me... and the new aR12-TS is most ENTHUSIASTICALLY and musically recommended."
- Greg Weaver, www.positive-feedback.com, Issue 57, September/October 2011
Click Here to read the entire review!
"The sonic results of the two sibling aR-12s are not even close. Where the original raised the bar and set a very serious standard, the Audience aR-12 T creates an entirely new benchmark. Further, in my experience, this degree of overall system improvement simply cannot be achieved with ANY other individual investment, regardless of the amount- $8,000 or $80,000."
- Greg Weaver, Positive Feedback Online, September 2008
Includes: 10 Year Warranty!