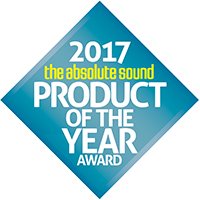 More transparent, dynamic, resolved with greater weight and authority, the Au24 SX series is an immediately noticeable improvement to your system! Recreating original sound fields like no other cables!
Please call one of our cable specialists at 800-782-3472 (or 765-608-5340) for quotes on custom lengths and terminations.
Au24 SX audio cables represent the biggest transformation in cable performance ever achieved by Audience. ALL of the SX cables are notably more transparent, dynamic, more resolved and have greater weight and authority, immediately noticeable. Everyone who has tried them thus far has been very impressed with the advancements Audience have achieved through the use of purer OCC copper (now six nines) and higher quality XLPE dielectric insulation as well as tweaking of geometry as compared to the historic lines of Au24 cables. Audience double cryogenically treats all SX cables in Audience's in-house cryo lab. Each component part of the cable is individually treated, then, after the cables are assembled and tested, they cryo the completed cable. This is process is called CRYO2.
Sonically the Au24 SX most closely staked out the musical middle ground. It produced a ripe midrange weight and sweetness, vivid dynamic contrasts, a sensitivity to delicate volume gradations - and ultimately, a brilliance factor that cast light into the deepest corners of the soundstage and restored air and lift to harmonics. Audience SX most approximated my own references and also seemed to be the least constricted... The Au24 SX struck a fluid and natural balance of ease, articulation, and immersiveness.
A particular strength for Au24 SX cables is the often hard-to-manage blend of the transient, the tactile, and the reverberant. Flexible and easy to handle, too. In a word, superb.
The Audience cables added a gravid majesty -- depth, weight, grandeur -- that never became ponderous. A flock of acoustic instruments provides textures to "Inheritance," and the Au24 SXes sent them soaring above the dense sound of the main bed of driving, symphonic rock. But it was that core message of the music that the Audiences delivered -- the juice, the flavor of the absolute meaning of this deeply evocative track.
Au24 SX are offered in RCA, XLR, S/PDIF, AES/EBU, phono and all configurations of loudspeaker cables. Note that the Au24 SX speaker cables are a heavier gauge than the previous Au24 SE. In comparison to the SE, the SX speaker cables are more relaxed yet more dynamic and have a richer tonal palette. The RCA connectors are a new proprietary solder-free design. And the XLR is a whole new true dedicated differential cable designed from the ground up solely for balanced circuits.
Au24 SX cables, like all previous Au24 cables, are low mass and low eddy current resistance designs with minimal jacketing materials. They retain natural timing and timbre thus recreating original sound fields like no other cables.