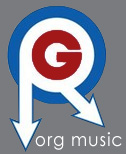 Debut Album On Vinyl LP!
Remastered By Dave Gardner At Infrasonic Mastering!
Bad Brains is the self-titled debut studio album recorded by American hardcore punk/reggae band Bad Brains. Recorded in 1981 and released on (then) cassette-only label ROIR on February 5, 1982, many fans refer to it as "The Yellow Tape" because of its yellow packaging. Though Bad Brains had recorded the 16 song Black Dots album in 1979 and the 5-song Omega Sessions EP in 1980, the ROIR cassette was the band's first release of anything longer than a single.
This reissue marks the second release in the remaster campaign, re-launching the Bad Brains Records label imprint. In coordination with the band, Org Music has overseen the restoration and remastering of the iconic Bad Brains' recordings. The audio was mastered by Dave Gardner at Infrasonic Mastering and pressed at Furnace Record Pressing.
For fans of hardcore, many would agree that the holy grail of the genre is Bad Brains' self-titled album, originally released back in 1982 as a cassette-only release on ROIR. The ensuing years after its initial release haven't dulled the album's fury and rage in the least, and it's still impressive how the band can switch gears from red-hot hardcore to cool reggae dubs in the blink of an eye.
The best punk/hardcore album of all time
Features
Vinyl LP
Restored & Remastered
Remastered for vinyl by Dave Gardner at Infrasonic Mastering
Pressed At Furnace Record Pressing
Selections
Side One:
Sailin' On
Don't Need It
Attitude
The Regulator
Banned In D.C.
Jah Calling
Supertouch / Shitfit
Leaving Babylon
Side Two:
Fearless Vampire Killers
I
Big Takeover
Pay To Cum
Right Brigade
I Luv I Jah
Intro