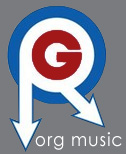 Punk Note Edition Black Vinyl LP with Alternate Packaging!
Remastered by Dave Gardner at Infrasonic Mastering!
Pressed at Furnace!
Rock for Light is the second full-length album by Bad Brains, released in 1983. It was produced by Ric Ocasek of The Cars.
Org Music is proud to present the original mix of the album, for the first time in decades, as the band originally intended. Most fans will be more familiar with the 1991 reissue, which was remixed by Ocasek and bass player Darryl Jenifer. That version used an altered track order, significantly different mixes and a speed increase of the master which results in a raising of the pitch by one-half step.
With remastered audio by Dave Gardner at Infrasonic Mastering in Los Angeles, this "Punk Note" edition comes with alternate packaging artwork from designer John Yates (Stealworks). The artwork is a nod to Reid Miles and Francis Wolff, and their amazing work at the Blue Note labe
This band was a weird bundle of contradictions from day one: black Rastafarian instrumental virtuosos playing hardcore punk, formerly the exclusive domain of white, aggressively atheist musical amateurs. That last contradiction would come to full musical flower on I Against I, but Rock for Light shows the band at the height of its punk energy. 'P.M.A.,' 'Joshua's Song,' and 'Coptic Times' are typical examples of Bad Brains' unique blend of punk velocity and Rasta ideology. When they suddenly swing into mellow reggae (on 'I and I Survive,' 'The Meek,' 'Rally 'Round Jah Throne,' and the dubwise instrumental 'Jam'), the effect is like some kind of pleasant musical whiplash.
Features
Punk Note Edition
Black Vinyl
Remastered by Dave Gardner at Infrasonic Mastering
Pressed at Furnace Record Pressing
Alternate Packaging Artwork from Designer John Yates (Stealworks)
Selections
Side A:
Coptic Times
Attitude
We Will Not
Sailin' On
Rally Round Jah Throne
Right Brigade
F.V.K. (Fearless Vampire Killers)
Riot Squad
The Meek Shall Inherit the Earth
Side B:
Joshua's Song
Banned in D.C.
How Low Can a Punk Get
Big Takeover
I and I Survive
Destroy Babylon
Rock for Light
At the Movies