Out of Print! Only a few copies available!
Numbered, Limited Edition! Very Limited Quantities!
Only 1,000 Numbered Copies Available!

24-Bit/100kHz Mastering! This K2 HD Mastering CD will play on ALL CD players!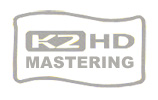 This recording has been mastered by the K2 HD format of 24-bit 100kHz, which creates an unbelievable sound surpassing other formats!
Barry Manilow is an American singer-songwriter and producer. He is best known for such recordings as "Could It Be Magic", "Mandy", "Can't Smile Without You", and "Copacabana (At the Copa)". In 1978, five of his albums were on the best-selling charts simultaneously, a feat equalled only by Frank Sinatra, Michael Jackson, Bruce Springsteen and Johnny Mathis. Between 1974 and 1983 Manilow had three number 1 singles and 25 that reached the top 40. Several well-known entertainers have praised Manilow, including Sinatra, who was quoted in the 1970s saying,
"He's next."
In 1988, Bob Dylan stopped Manilow at a party, hugged him and said,
"Don't stop what you're doing, man. We're all inspired by you."
Ultimate Manilow is a compilation of the greatest hits of Barry Manilow. Nearly every Top 20 hit is included in this collection. This compilation is best known for setting the stage for a comeback for Manilow, as it debuted at #3 on the charts. At the time Ultimate Manilow was released, no other compilations of Manilow's music were in print. Ultimate Manilow reflects the 10-year period that prompted Radio and Records to rate Manilow the Top Adult Contemporary chart artist of all time, with record sales exceeding 58 million worldwide. With a generous 19 tracks and more than 70 minutes of music, this CD is a must have for fans of all ages.
Features:
• Numbered, Limited Edition (Only 1000 Copies)
• K2 HD 100kHz / 24-bit Mastering
• Made in Japan
• Includes Clear Protective Outer Sleeve
Selections:
1. Could It Be Magic
2. Let's Hang On
3. Read 'em And Weep
4. Bermuda Triangle
5. Mandy
6. Can't Smile Without You
7. I Made It Through The Rain
8. Some Kind Of Friend
9. It's A Miracle
10. Somewhere In The Night
11. The Old Songs
12. You're Lookin' Hot Tonight
13. Even Now
14. Copacabana (At The Copa)
15. Ready To Take A Chance Again
16. I Write The Songs
17. Moonlight Serenade
18. Strangers In The Night
19. Blue