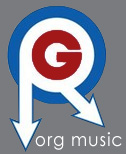 Audiophile-Grade 180g White Vinyl LP!
Pressed at Pallas Group! On Vinyl For The First Time In Nearly 3 Decades!
Ben Webster's Gone With The Wind is a truly incredible performance that has been underappreciated throughout the years, in part because it hadn't been pressed on vinyl in nearly three decades. The performance took place at the legendary Montmartre Jazzhus in Copenhagen in January of 1965, right in the prime of Webster's long European period. We're happy to shine light on the historic recording with this limited edition 180gram white vinyl pressing.
Features:
• Audiophile-Grade 180g White Vinyl LP
• Pressed at Pallas in Germany
• On vinyl for the first time in nearly 3 decades
• Recorded at Copenhagen's legendary Jazzhus Montmartre in January of 1965
Musicians:
Ben Webster, tenor saxophone
Niels-Henning Orsted Pedersen, bass
Alex Riel, drums
Kenny Drew, piano
Selections:
Side A:
1. Perdido
2. Yesterdays
3. I'm Gonna Sit Right Down And Write Myself A Letter
4. Sunday
Side B:
1. That's All
2. Gone With The Wind
3. Over The Rainbow
4. Misty