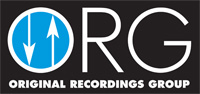 TAS Super LP List! Special Merit: Informal

This Is As Good As It Gets!!! Luscious Sound, 45rpm Speed, High Quality Audiophile Pressing from ORG! A Must-Have for Jazz Saxophone & Trumpet Lovers!

Mastered by Bernie Grundman from the Original Analog Master Tapes! Only 2500 Numbered Limited Edition Copies Worldwide!
The two jazz giants Ben Webster and Harry "Sweets" Edison had long wanted to record an album together, and in 1962, they did. Although associated with two different orchestras (Edison was with Basie and Webster was with Ellington), these two swing kings found that they had a lot in common.
This album features both horn men on three medium tempo blues, "Better Go," "Kitty," and "Did You Call Her Today." Other than this, Webster gets two tenor features, contributing absolutely luscious solos on both "How Long Has This Been Going On," and "My Romance." After listening to these songs, there can be no doubt that Webster is one of the best balladeers jazz has ever produced. Edison gets his moment in the sun too. On the album closer, Sweets plays a wonderful, even fairly modern sounding, rendition of "Embraceable You" using a Harmon mute. The ballads, enhanced by the wonderful harmonic sense of pianist Hank Jones, are the highlight of this release, and show both Webster and Sweets' unbeatable melodic sense.
Ben Webster was considered to be on of the three most important 'swing tenors' along with Coleman Hawkins and Lester Young. Known by some as "The Brute", he had a tough, raspy and brutal tone on stompes but could deliver warmth and sentiment on softer ballads. Trumpeter Harry "Sweets" Edison spent his early childhood in Kentucky where he was introduced to music by his uncle. After moving back to his hometown of Columbus, Ohio at the age of 12, he began playing the trumpet with local bands, eventually landing a spot with the Count Basie Orchestra.
"Tenor-saxophonist Ben Webster and trumpeter Harry "Sweets" Edison, both veterans of the swing era (although associated with different orchestras), had long wanted to record a full album together. The results, a swinging quintet set with pianist Hank Jones, bassist George Duvivier and drummer Clarence Johnston, are quite rewarding. There are two ballad features for the tenor ("How Long Has This Been Going on" and a beautiful version of "My Romance") and one for Edison ("Embraceable You") along with three medium-tempo collaborations. Nothing unexpected occurs but the melodic music is quite enjoyable."
- Scott Yanow, Allmusic.com
At a time when some are steering jazz up a rather shallow third stream and others are busy digging up its roots, Webster and Edison are only motivated by the sheer love of playing.
"Now for the first time we can hear it almost like we were there in the Columbia Studios with the jazzmen, in these fantastic remasterings by Bernie Grundman from the original Columbia analog master tapes... [S]ome of the best jazz ever played and recorded in some of the ultimate sonics... The rich and deep tone of Ben Webster's sax makes every ballad he plays sound like the only version of that tune we should ever pay attention to. There's something so right and yet so identifiable about his sound, and due to the extended fidelity possible at the 45 rpm speed, his sound is cleaner and with more presence than any other recording format... One doesn't mind a bit the more-frequent up-and-down required for 45 rpm discs when the playing and the sonics are at this heavenly level!"
- John Henry, audaud.com, 5 Stars!
Features:
• Numbered Deluxe Laminated Double Gatefold Jackets
• Only 2500 Numbered Limited Edition Copies Worldwide!
• Audiophile 180g, 45rpm Vinyl
• Double LP
• Pressed at RTI
• Mastered by Bernie Grundman from the Original Analog Master Tapes!
Musicians:
Ben Webster, saxophone
Harry "Sweets" Edison, trumpet
Hank Jones, piano
George Duvivier, bass
Clarence Johnston, drums
Selections:
1. Better Go
2. How Long Has This Been Going On
3. Kitty
4. My Romance
5. Did You Call Her Today
6. Embraceable You