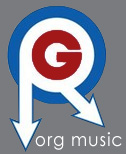 First Ever US Vinyl LP Release!
Mastered From Original Analog Tape at Infrasonic Mastering!
Pressed at Furnace Record Pressing!
Born in Mississippi, "Big Bill Broonzy" - the name refers to his 6' 6" physical stature - remains largely unsung as far as a household name, despite recording several hundred songs, many of which he wrote. From the late 1920s through the late 1950s, this immensely prolific blues performer won over fellow musicians and "race music" fans alike. Nearly every label - notably Okeh, Paramount, and Vocalion, in the early days and later Folkways, Mercury, Victor, and Columbia, among them - released Broonzy records during and after his lifetime. As mentor to Muddy Waters and a major influence on artists like Eric Clapton, Keith Richards, and Rod Stewart, Broonzy's impact on music cannot be understated.
This solo performance captures Big Bill's affable personality and ability to hold the attention of an appreciative audience with his storytelling, acoustic guitar licks, and a strong singing voice that leaves an indelible impression that this man had experiences in the fields, the factories, and the railroads. The 1957 Nottingham set list largely consists of folk standards including "The Midnight Special" and "This Train", on which you can hear a little Elvis Presley swing, as Broonzy's introduction slyly alludes to some "rockin' and rollin'" cultural appropriation; we know what came first. Exhibiting the talent of any great song stylist, Broonzy makes all his own "The Glory of Love", an often-covered chestnut since the 1930s. On "What Kind Of Man Jesus Is", Broonzy harks back to his religious roots. He's self-deprecating on "In the Evening", quipping that it killed it's composer, another friend. "I hope it doesn't kill me." Three months after this concert, Big Bill learned he had lung cancer, to which he succumbed at 65 years old in August 1958.
The record was mastered from original analog tape by Dave Gardner at Infrasonic Mastering, and pressed at Furnace Record Pressing.
Features
Vinyl LP
First ever US vinyl release
Out of print for over 40 years (1978 UK pressing)
Rare live recordings
One of the last documented performances by Big BIll Broonzy
Recorded in March 1957 at the Dancing Slipper Ballroom in Nottingham, England
"Swing Low, Sweet Chariot" & "Goodnight Irene" recorded during an informal backstage session
Mastered from original analog tape by Dave Gardner at Infrasonic Mastering
Pressed at Furnace Record Pressing
Selections
Side One:
This Train
Trouble In Mind
Willie Mae
In The Evening
Glory Of Love
The Midnight Special
What Kind Of Man Jesus Is
Side Two:
Keep Your Hands Off It
Nobody's Business
Hey! Bub
The Feasting Table
C.C. Rider
Swing Low, Sweet Chariot
Goodnight Irene