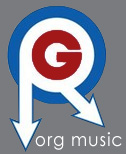 Historic Rock & Roll Recordings From The Sun Record Company!
Remastered For Vinyl At Infrasonic Mastering!
Pressed On Audiophile Grade Vinyl At Pallas Group In Germany!
Topping the Billboard R&B charts in 1957, Bill Justis' "Raunchy" is one of the most successful rock & roll instrumental tracks of all time. Having grown up in Memphis, Justis played an integral part in the development of rock music, working with artists on the legendary Sun Record Company, as well as recording music for himself. This collection of instrumentals pays homage to 1960's era rock & roll scene of the south. Now the album has been remastered for its first vinyl pressing in nearly five decades.
Features:
• Vinyl LP
• Remastered For Vinyl At Infrasonic Mastering
• Pressed at Pallas Group in Germany
• First vinyl pressing in nearly five decades
Selections:
Side One:
1. Raunchy
2. College Man
3. The Stranger
4. Wild Rice
5. Cattywampus
Side Two:
1. Flip, Flop And Bop
2. Scroungie
3. The Midnight Man (Vocal)
4. Summer Holiday
5. Cloud 9
6. Flea Circus