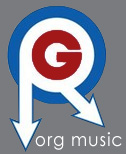 Audiophile-Grade Vinyl LP!
Remastered at Infrasonic Mastering by Dave Gardner!
Pressed at Pallas Group!
Pianist Bud Powell can be heard in prime form during this live set from The Essen Jazz Festival Concert, recorded in April of 1960. The set finds Powell backed by an all-star trio, featuring bassist Oscar Pettiford and drummer Kenny Clarke. The great tenor Coleman Hawkins joins the trio for three of the nine selections, including an incredible take of his own composition, Stuffy.
The classic concert was remastered at Infrasonic Mastering and pressed on audiophile-grade vinyl at Pallas in Germany.
Features:
• Audiophile Grade Vinyl LP
• Remastered at Infrasonic Mastering
• Remastered by Dave Gardner
• Pressed at Pallas in Germany
• Features performances by Coleman Hawkins
Musicians:
Bud Powell, piano
Oscar Pettiford, bass
Kenny Clarke, drums
Coleman Hawkins, tenor saxophone
Selections:
Side A:
1. Shaw Nuff
2. Blues In The Closet
3. Willow Weep For Me
4. John's Abbey
5. Salt Peanuts
Side B:
1. All The Things You Are
2. Yesterdays
3. Stuffy
4. Just You, Just Me
Recorded live at Grugahalle, Essen, Germany April 2, 1960