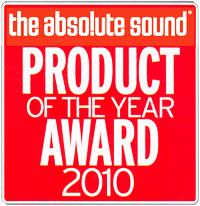 Special Combo Pricing! A $2899.99 value for only $2769.99! You Save $130!
(Cartridge can be mounted and fully adjusted or shipped loose for your personal installation.) Just type "INSTALL" in the Custom Information field if you want us to install and set up the cartridge. Cartridge Installation/Set Up is FREE!
The Clearaudio Concept Turntable sets a new standard for turntable quality. The Concept is equipped with the innovative Concept Tonearm which uses a friction free magnetic bearing technology. This genuine, timeless and modern design guarantees a flawless musical enjoyment for decades to come.
"My first impressions were of a very smooth-sounding, quiet turntable-tonearm-cartridge assembly. Those ended up being my lasting impressions as well. ...a cozy evening with the Concept might prove a game changer - as will the suave sound of the Concept MC cartridge... My ears comfortably slipped into the MC's airy, relaxed overall sound as if into a pair of fleece-lined slippers."
- Michael Fremer, Stereophile Magazine, June 2011, Vol. 34, No. 6, pg. 105
"The Concept turntable delivered "blacker" backgrounds than I'm accustomed to at this price. The 'table ran quietly, physically and sonically, and the system was extremely well damped. ...The Concept was completely free of the cardboardy or hollow, drum-like colorations often produced by moderately priced 'tables."
- Michael Fremer, Stereophile Magazine, June 2011, Vol. 34, No. 6, pg. 105
"Fitted with the Concept MC cartridge, Clearaudio's plug'n'play Concept turntable-tonearm-cartridge combo is exceptionally attractive, easy to set up and use, and seems better built than its price would suggest. It's a quiet, smoOth performer that excels at midrange smoothness and transparency of the sort that makes speakers seem to vanish - even my $65,000/pair speakers!"
- Michael Fremer, Stereophile Magazine, June 2011, Vol. 34, No. 6, pg. 105
"The Clearaudio Concept turntable package does everything but unbox itself. Preset at the factory, this soup-to-nuts disc-spinner features a svelte belt-drive chassis, a stunning, friction-free, magnetic-bearing Verify tonearm, and, optionally, a Concept moving -coil cartridge. Clearaudio has infused the Concept with much of the decoupled DC-motor technology from its classy Innovation Wood turntable - a move that lets you shift among 33-1/3, 45, or 78 rpm at the touch of a button. Build and finish are superior. For sheer musical engagement and superb speed stability, it's the 'table to beat in this range."
- Wayne Garcia,
The Absolute Sound
, September 2010, Issue 205
"Clearaudio's new Concept turntable and cartridge combo offers a hugely rewarding analog experience at a very attractive price... I will tell you that it is good enough in all the ways that count - resolution, dynamics, low-noise, and that hard-to-pin-down thing I'll call musical involvement... Couple that with its terrific German build and finish, and the Concept strikes me as a hands-down bargain."
- Wayne Garcia,
The Absolute Sound
, October 2010, Issue 206
Concept Turntable Features:
• Aluminum radiused high mass plinth with compact footprint
• 2 piece Delrin 30mm thick platter
• Polished tempered steel bearing shaft within sintered bronze bushings (not CMB)
• Mirror polished teflon thrust pad
• Belt-driven by a decoupled DC motor incorporating an extremely low noise bearing
• 33, 45 and 78 rpm at a turn of a dial
• Concept tonearm features a friction-free magnetic bearing
• Concept tonearm includes a hardwired phono cable with ground wire.
• 120volt 60Hz
Concept Turntable Specifications:
Construction details: Resonance-optimised chassis, Friction free tonearm with magnetic bearing technology
Speed ranges: 33 1/3, 45 and 78 RPM
Drive unit (motor): Decoupled DC motor with low noise bearings
Bearing: Polished and tempered steel shaft in a sintered bronze bushing, runs on a mirror of Teflon
Platter: Black coloured POM, 30 mm thickness
Speed variation: ±0,04 %
Tonearm Cable Length: 1 meter
Weight: approx. 7,5 kg (16.5 lbs) incl. motor and tonearm
Dimensions (W/D/H in inches): approx. 16.54 x 13.78 x 5.51
Dimensions (W/D/H in mm): approx. 420 x 350 x 140
Warranty: 1 year, extended to 2 full years with the return of warranty form and receipt.
Maestro V2 Ebony MM Cartridge Specifications:
Frequency Response: 20Hz-20kHz
Output Voltage (1 kHz, 5cm/s): 3.6mV
Channel Separation (1 kHz): Greater Than 30dB
Channel Balance (1 kHz): Less Than/Equal To 0.2dB
Tracking Ability: 90 um
Recommended Tracking Force: 1.8-2.6g
Coil Impedance (1 kHz): 0.66 kOhm
Coil Inductance: 0.42 H
Load Resistance: 47 kOhm
Load Capacitance: 100 pf
Cantilever: Boron/HD Diamond
Total Weight: 8.4g
Warranty: 1 year, extended to 2 full years with the return of warranty form and receipt.