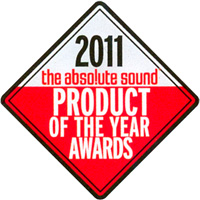 This product can only be shipped to U.S. addresses.
Trade In Pricing
If you purchase this cartridge with a trade-in, please note when you check out your total will show the normal sale price of this item and NOT the trade in price. However, when we process your order, you will be charged ONLY the trade in price. When you have received your new Clearaudio cartridge, please carefully pack and ship your trade-in cartridge to us (see our website for address).
| | |
| --- | --- |
| less 10% purchased with turntable or ANY brand cartridge trade | $15,750 |
| less 25% trade for Clearaudio MC or Maestro/Charisma trade | $13,125 |
| retip exchange | $10,500 |
The Ultimate Dream
The concept mc combines high-quality moving coil technology with a minimalist design.
For the first time in a cartridge, the MC Goldfinger Statement features twelve magnets, perfectly matched and symmetrical enabling the system to reach a dynamic range of 100 decibels. For the Clearaudio engineering team this represents the fulfilment of an audiophile dream that seemed long unattainable..
The MC Goldfinger Statement is also the first cartridge with integrated RF shielding. The outstanding sound quality of this world-class cartridge is the stunning result of meticulously detailed development and fine-tuning of all of the important criteria. The breakthrough came with the use of a 30 per cent thinner 24-carat gold wire for the coils, a precision-milled gold mounting for the magnet array and a body made of solid 14-carat gold - essential core components for the ultimate cartridge masterpiece. The world famous Micro HD diamond stylus provides the best detail retrieval of all time. A flawless diamond on its facia beautifully adorns the MC Goldfinger Statement.
Peter Suchy calls this miracle of a cartridge 'Clearaudio's magnum opus'.
Technical Specifications
Total mass
~ 16.0g
Frequency response
20Hz - 100kHz
Output voltage (at 5cm/sec)
0.6mV
Channel separation
> 40dB
Channel balance
< 0.2dB
Tracking ability
100μm
Recommended tracking force
2.8g (± 0.2g)
Cartridge impedance
50Ω
Cantilever / stylus shape
Boron / Gyger S double polished
Compliance
15μ/mN
Coil assembly
Absolutely symmetrical design
Coil material
24 carat gold
Cartridge body
14 carat gold
Manufacturer's warranty*
2 years*
* Provided the warranty card is fully completed and returned to Clearaudio within 2 weeks of purchase.