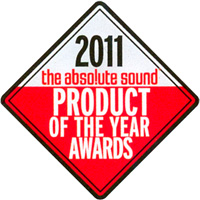 This product can only be shipped to U.S. addresses.
Clearaudio Flagship, State-of-the-Art MC Cartridge with twelve magnets, The Goldfinger Statement!

Trade In Pricing:
Only $14,399.99 with any Cartridge Brand trade in! (Working or Non-Working Qualifies!)
Only $11,999.99 with any Benz, Clearaudio MC, or Clearaudio Maestro/Charisma Cartridge trade in! (Working or Non-Working Qualifies!)

Re-Tip/Exchange:
Only $9,599.99!
Trade instructions: If you purchase this cartridge with a trade-in, please note when you check out your total will show the normal sale price of this item and NOT the trade in price. However, when we process your order, you will be charged ONLY the trade in price. When you have received your new Clearaudio cartridge, please carefully pack and ship your trade-in cartridge to us (see our website for address).
This model drop-ships directly from the factory. Always in stock!
The Clearaudio cartridge range has a new flagship: the Clearaudio Goldfinger Statement, heralding a new era in high-fidelity analogue music reproduction.
"Over the last decade or so, Clearaudio has been gradually moving away from a cool, crystalline, hyper-analytical presentation (the very quintessence of what used to be known as "the German sound") to a warmer, more natural balance. With its latest flagship moving coil, the $15K Goldfinger Statement, the company has brought off the audio equivalent of a "180." By tripling the number of magnets in its patented "Ring" configuration to twelve and thinning down the 24k-gold wire in its coils by 30%, Clearaudio has succeeded in producing its richest, most seductively beautiful, most naturally balanced mc ever, without losing a jot of the phenomenal resolution, transient speed, soundstage width and depth, bass definition, and dynamic impact that have made Clearaudio's previous insiders and Goldfingers famous. Simply put, the Goldfinger Statement is the best cartridge Clearaudio has yet made - and, in Jonathan Valin's view, the best moving coil (a lot of) money can currectly buy."
-
The Absolute Sound
, January 2012
Its fore-runner: the clearaudio V2 Goldfinger set a world reference standard by using a unique patented configuration of eight magnets arranged in a ring, where conventional moving coil cartridges use only one magnet. This allowed a significantly reduced moving mass, which combined with the intense magnetic field generated by the magnets led to new levels of dynamic range, detail and channel separation.
Clearaudio's commitment to ongoing research and development has pushed this technology even further resulting in the amazing new clearaudio Goldfinger Statement. The Goldfinger Statement's 14 Karat gold body features no less than twelve magnets arranged in a 'clearaudio 12 Magnet Ring' configuration. The use of twelve magnets has allowed clearaudio to use pure 24 Karat gold for the coils, wound with wire 30% thinner than that used previously. This further reduces the moving mass and provides a generator assembly of incredible efficiency.
The Goldfinger Statement also incorporates the patented clearaudio MC construction principle, which guarantees absolute symmetry of all electrical, mechanical and magnetic parameters. The Goldfinger Statement is the first MC cartridge in the world to include integrated EMF shielding.
The 17 gram cartridge body is machined from 14 Karat gold to provide excellent damping against resonances and features clearaudio's resonance damping 12-fingered top plate design from which the cartridge takes its name. Gracing the front plate of the Goldfinger Statement is a beautiful cut diamond.
"...I am sure that it is the best Clearaudio cartridge I've heard (and I've heard most of them) and, perhaps, the best cartridge (a lot of) money can currently buy."
- Jonathan Valin,
The Absolute Sound
, October 2011
"...gorgeous tonal palette... this is one ravishingly beautiful cartridge to listen to. ...it is warmer and sweeter and fuller than any Clearaudio I've heard - ever. It is also the most phenomenal soundstaging cartridge I've heard - ever. With the best, which is to say the deeper reaching, most powerful, most highly resolved, most completely natural bass I've heard - ever - from an analog source."
- Jonathan Valin,
The Absolute Sound
, October 2011
"To hear this thing on a really great, really dynamic recording is a jaw-dropping experience. Honestly, this cartridge simply blows the walls out, delivering an almost surround-like soundfield of unparalleled width and depth, with the added bonus of the most thunderous, floor-and-wall-shaking bass I've heard in my room from the Magico Q5s (or any speaker)."
- Jonathan Valin,
The Absolute Sound
, October 2011
The improvements incorporated within the GOLDFINGER STATEMENT lead to:
• Higher output
• Improved channel separation
• Increased dynamic range
• Ultra-high resolution of even the finest details.
The Clearaudio Goldfinger Statement elevates clearaudio further above the competition re-confirming clearaudio as the world leader in analogue music reproduction!
Specifications:
Total mass: 17.0 gram
Stylus shape: Micro HD
Cantilever: Boron
Coil material: 24 kt gold
Compliance: 15/15 µ/mN
Recommended tracking force: 2.8 gram (+/-0.2 gram)
Channel separation: > 30 dB
Channel difference: < 0,2 dB
Output voltage: 0.9 mV at 5 cm/s
Cartridge Impedance: 50 Ohms
Cartridge body: 14 kt gold
Recommended break-in time: 50 hours or more
Warranty: 1 year, extended to 2 full years with the return of warranty form and receipt.