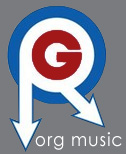 TAS Rated 4/5 Music, 4/5 Sonics in the July/August 2019 Issue of The Absolute Sound!
Remastered For Vinyl By Bernie Grundman!
Pressed at Pallas Group!
Time In is the last release of Dave Brubeck's 'Time' series, and is often referred to as one of the pianist's most dynamic and adventurous records. The 1966 studio album ranges from alluring ballads to driving hard bop, with intricate solos strewn about from each player. Every composition of the set was written by Brubeck, two tunes of which were co-written with his wife, Lola. While Time In is said to have been Brubeck's least commercial record of the time period, critics have regarded it as one of his "finest moments on Columbia." This is the first available vinyl pressing of the zestful album since the 1960's.
The album was remastered for vinyl by Grammy award-winning engineer Bernie Grundman, and pressed on audiophile-grade vinyl at Pallas Group in Germany.
"Even by 1966, jazz pianist Dave Brubeck had yet to give up on the motif of 'time' in his album concepts and titles, a theme inspired by the runaway success of his 1959 album Time Out. These wound up being the last of that series and it closes it out with decisiveness. Though only credited to its leader on the cover, this was recorded by his longtime quartet, which featured the indelible work of saxophonist Paul Desmond and the rhythm section par excellence that was bassist Gene Wright and drummer Joe Morello. Giving Brubeck sole billing feels reasonable as he composed all the material on this record and it proved to be a vital transition point for the pianist. In just a few years, the quartet would dissolve and he would be off into more spiritual territory and a deeper exploration of jazz standards. Here, Brubeck and his quartet kept the cool jazz flames burning a little longer with their marvelous interplay showcased on the shifting swing of 'Cassandra,' the hopped up waltz '40 Days' and the lovely 'Softly, William, Softly.' This is an oft-overlooked album from Brubeck's voluminous discography that deserves the care given to it by ORG Music and the Pallas Group pressing plant."
- Paste Magazine
"..Time In was...one of the final records by a much-loved quartet that included Paul Desmond on alto saxophone. With more than two dozen albums behind them by the time this album was recorded, was the foursome a spent force? Definitely not - and, in fact, one listen to Time In will dispel any notions of the quartet as "polite jazz". On the ironically-titled opening track "Light Waltz", the group swings with an urgency that reaches its peak during Brubeck's vigourous solo... Throughout Time In Brubeck's compositions bring out the best in Desmond, whose light, airy sound was the musical equivalent of a martini so dry it would have passed inspection by Winston Churchill...the first-ever vinyl reissue of Time In offers clear separation among the instruments and a near-holographic rendering of Desmond's wistful saxophone. " - Jeff Wilson,
The Absolute Sound
, July/August 2019
Features:
• 180g Vinyl
• Remastered For Vinyl By Bernie Grundman
• Pressed at Pallas in Germany
Selections:
Side A:
1. Lost Waltz
2. Softly, William, Softly
3. Time In
4. 40 Days
Side B:
1. Travellin' Blues
2. He Done Her Wrong
3. Lonesome
4. Cassandra