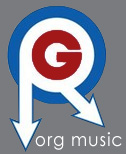 Audiophile Grade Vinyl LP!
Remastered For Vinyl & Pressed at Pallas in Germany!
Duke Ellington and his Orchestra recorded multiple albums worth of material for this World Broadcasting Series between 1943 and 1945. The songs on this compilation include the best of two volumes which were originally released by Circle Records in 1985. All of the material was recorded on November 8 and 9 of 1943.
The album was remastered by Infrasonic Mastering and pressed on audiophile-grade vinyl at Pallas Group in Germany
Features:
• Audiophile Grade Vinyl LP
• Pressed at Pallas in Germany
• Remastered by Infrasonic Mastering
• From the Duke Ellington World Broadcasting Series
Musicians:
Wallace Jones, trumpet
Taft Jordan, trumpet
Dizzy Gillespie, trumpet
Rex Stewart, cornet
"Tricky" Joe Nanton, trombone
Lawrence Brown, trombone
Juan Tizol, trombone
Jimmy Hamilton, clarinet, tenor saxophone
Johnny Hodges, alto saxophone
Otto Hardwick, alto saxophone
Elbert "Skippy" Williams, tenor saxophone
Harry Carney, baritone saxophone
Duke Ellington, piano
Fred Guy, guitar
Ernest Wilson Myers, bass
Sonny Greer, drums
Betty Roche, vocals
Al Hibbler, vocals
Ray Nance, trumpet (B-4)
Harold Baker, trumpet (B-4)
Junior Raglin, bass (B-4
Ray Nance, vocals (B-4)
Selections:
Side A:
1. Rockin' In Rhythm
2. Blue Skies
3. Boy Meets Horn
4. Do Nothing 'Till You Hear From Me
5. Summertime
6. Sentimental Lady (aka "Home")
7. Tea For Two
Side B:
1. C Jam Blues (aka "Jam Blues")
2. Hip-Skip-Jump (aka "Hop, Skip And Jump")
3. Blue Skies
4. Mood Indigo
5. Main Stem
6. A Slip Of The Lip (Can Sink A Ship)
7. Three-Cent Stomp