Click Here for Sound Samples!
24-Bit/100kHz Mastering! This K2 HD Mastering CD will play on ALL CD players!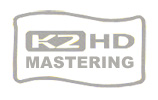 This recording has been mastered by the K2 HD format of 24-bit 100kHz, which creates an unbelievable sound surpassing other formats!
The Best of Earth, Wind & Fire Vol. 1 is a 1978 compilation album collecting the charting singles of Earth, Wind & Fire. In addition to collecting previously charting songs, the album also presented two tracks which were a cover of the Beatles' song "Got to Get You Into My Life" and the original track "September", both of which also became charting singles, the former also winning a Grammy Award.
"The Best of Earth, Wind & Fire, Vol. 1 still ranks as a strong encapsulation of EWF the funk innovators. The singles gathered here constitute some of the richest, most sophisticated music the funk movement ever produced; when the absolute cream of the group's catalog is heard in such a concentrated fashion, the effect is dazzling."
-Steve Huey, allmusic.com
Features:
• K2 HD 100kHz / 24-bit Mastering
• Made in Japan
• Includes Clear Protective Outer Sleeve


| | |
| --- | --- |
| | 1. Got To Get You Into My Life |
| | 2. Fantasy |
| | 3. Can't Hide Love |
| | 4. Love Music |
| | 5. Getaway |
| | 6. That's The Way Of The World |
| | 7. September |
| | 8. Shining Star |
| | 9. Reasons |
| | 10. Sing A Song |