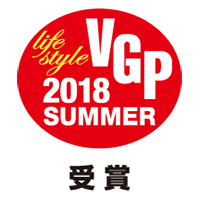 Clear, Sharp and Realistic Sound! Feel Every Breath, Hear Every Note!
The E4000:
Sound quality design based on the latest acoustic engineering and psychological research results. Delivers clear sound quality across all bandwidths and a sense of real, true-to life sound. Final Audio Design has carried out the sound design of this product based on the latest acoustic engineering and psychological research results. Using the usual method of sound creation whereby certain high frequencies are emphasized, you're given to feel vivid sound when you first listen, but because of this, other ranges become clouded and hard to hear.
With E4000, no particular sound ranges have been emphasized, and this, together with Final Audio Design's commitment to detailed sound expression, results in realistic sound that sounds as if it were being played right in front of you. In addition, an MMCX connector that can be re-cabled has been employed, so that the cable can be replaced in the event of cable breakage.
Sound creation based on acoustic engineering and psychology:
Final Audio Design has carried out the sound design of this product based on the latest acoustic engineering and psychological research results. Using the usual method of sound creation whereby high frequencies are given a sharp peak and certain high frequencies are emphasized, you're given to feel vivid sound when you first listen, but because of this peak, the anteroposterior ranges are masked and hard to hear. With the E series, making the arc of the frequency response smooth overall ensured that no bands were masked, and we achieved high resolution. Compared to E3000/E2000, a purer, subtler sound is achieved.
*To heighten the resolution across all ranges, acoustic pressure has been lowered. When you listen, the sound appears laid-back; turning the volume up gradually while assimilating this subtlety affords the user a comfortable listening experience. This product is one whose merits become more apparent the longer you use it.
An acoustic chamber that is the core of low-frequency tuning:
There is an acoustic resistor inside the rear housing of the driver unit, and this controls the low mid-range frequency characteristics that determine the framework of the sound quality. At the end of this, there is a pipe bent into an L-shape (acoustic chamber) which is necessary for tuning; with this, Final Audio Design has achieved a balance between the volume of low frequencies and clarity.
MMCX Connector & Original OFC cable:
The MMCX connector was developed in-company. Taking touch noise into consideration, soft, flexible coated material has been employed. When using ear hooks also, it moves flexibly, making for a good fit.
Unique swing-fitting earpiece mechanism:
With their swing fit mechanism, the earpieces can be swung left and right and tilted towards the audio canal for a perfect fit. These prevent changes in shape owing to the aperture of the earpiece coming into contact with the audio canal. The sound is transmitted directly to the eardrum, delivering clear sound.
6.4mm dynamic driver unit:
The precision involved in assembling the parts for the driver unit is of the utmost importance. The small-aperture 6.4mm diameter dynamic driver unit boasts an extraordinarily high level of precision for this price range.
Highly rigid machined aluminum housing:
Compared to a plastic housing, this housing machined from aluminum with a alumite finish firmly supports the driver unit and suppresses unnecessary vibrations. Fitting of a device for the mature listener, this is a design that has a simple shape and a high-quality texture matched with what could be termed classic sound quality.
Original earpieces with a color difference between the left and right bushes:
Two types of silicon differing in rigidity are employed for the sound conduit and for the earbud that comes into contact with the user's ear. The silicon used for the sound conduit is more rigid than that used for the earbud, and by having groove processing applied to it, combines both strength and flexibility. Soft silicon has been employed for the earbud, making for a comfortable fit and a high level of sound insulation. One of the bushes is gray, while the other is red; by pulling the earpiece back slightly to check the color of the bush, it is easy to distinguish between left and right, even in places with subdued lighting. Since the bush colors of neighboring sizes are different (the gray bushes alternate between dark and light gray; the red bushes alternate between red and pink), it is also easy to distinguish between sizes. Comes in 5 sizes – SS/S/M/L/LL.
Ear hooks that alleviate cable touch noise:
With similar existing products, it was assumed that they would be fitted to ears of differing sizes; not only were they large in size, their appearance was rather too distinct, and it took a lot to get accustomed to fitting them. Having considered what the key to fitting the ear hooks was, we discovered a form that was smaller than existing ear hooks, that didn't utilize metal or resin wires and fit the ears of more people. We've achieved something that is slim and does not have a foreign feel to it, making for the kind of comfort that has you forgetting you're wearing them. There's also no problem with combining it with a figure 8 cable. Cable noise – the unpleasant noise that occurs when the cable touches the user's body when they are walking – is dramatically reduced.
Silicon carry case:
With this silicon carry case, the cables can be rolled up and stored easily. The earphones themselves are gently secured using thin dome-shaped silicon covers.
Aging:
Aging refers to the phenomenon whereby sound changes with sustained use over a set period of time. With the driver unit, the extremely thin film that is heated and shaped vibrates to create sound. The reason for this is not clear, but the stress from the adhesive and the stress applied when shaping the film settles down as it is used, and it is thought that perhaps micro-signals move more freely.
With this product, because of the small apertures, an extended length of time is necessary for changes according to aging become hard to identify. Generally, 150-200 hours of regular use increases delicacy and sound quality follows the intent of the original design. *Since the reason for sound quality improving through aging has not been clearly established, nothing could be clearly stated about aging until now. Final Audio Design has been checking this phenomenon, and have decided to express their opinions so as to collect as many questions regarding aging from customers as possible.
How to wear the earphones:
Please refer to the earpiece swing fit mechanism while fitting the product; align the product at an angle where it fits smoothly into the ear. Please check the L (left) and R (right) indicators on the housings. Holding the product, fit into the ears using a slight twisting motion. Since sound quality differs greatly according to the positioning of the ear piece, move each ear phone around while playing music until you find the position with the balance that suits you best. Once you have experienced this position, it will be easier to find subsequently. *The L (left) bush has a left and right identification protuberance, so that it is possible to distinguish between left and right in the dark by feel. *It is usual that a person's ears differ in shape from left to right. As such, the optimum positioning of the product differs from left to right.
Sound quality reviews:
With no particular sound ranges having been emphasized, Final Audio Design has achieved balanced reproduction of low through to medium and high frequencies and high resonance. You can enjoy clear, sharp sound from low through to medium and high frequencies. Compared to E2000, each and every note is clearer, making for even higher resonance. You can experience sound that has a sense of realism to it where you can almost feel the breath in the vocals and every single guitar distortion.
"I was amazed by the high frequencies of the Final Audio E4000 earphones because they are detailed but not sibilant or harsh at all...Overall, the sound of the Final Audio E4000 earphones are lively and realistic, and smooth. They are comfortable and light, and work for all genres of music."
- Steph Durwin, majorhifi.com, May 2018
Specifications:
Housing: Aluminum black alumite finish
Driver: 6.4mm dynamic driver
Connector: MMCX
Cable: OFC cable
Sensitivity: 97dB
Impedance: 15 Ohms
Weight: 18g
Cord length: 1.2m
Silicon ear pieces: E type 5 sizes
Included: E Type (5 Sizes) Silicon Ear Pieces, Ear Hook, Silicon Carrying Case, Karabiner
Warranty: 2 Years