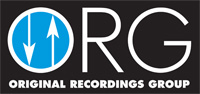 Out Of Print! Low Serial Numbers #34-44!
TAS Super LP List! Best Of The Bunch: Classical
The Absolute Sound 40th Anniversary Best Sounding Music!
Mastered by Bernie Grundman from the Original Analog Master Tapes & Pressed at RTI! Numbered Deluxe Laminated Gatefold Jackets! Only 2500 Numbered Limited Edition Copies Worldwide!
This item not eligible for any further discount offers!
Herold & Lanchbery's most celebrated recording, La Fille mal gardee, presented on the Highest Quality 180 Gram 45rpm Vinyl from ORG!
John Lanchbery was an English conductor and composer famous for his ballet arrangements, especially those for The Royal Ballet. Lanchbery was principal conductor with The Royal Ballet for 13 years starting in 1959.
Undoubtedly, Lanchbery's most celebrated recording – in both a highlights and later a complete form – is of his music for Frederick Ashton's La Fille mal gardée. Sir Frederick Ashton was a leading international dancer and choreographer, who is most noted as the founder choreographer of The Royal Ballet in London.
The French composer Hérold usually takes all the credit, but Lanchbery's selection is far more elaborate than that attribution might suggest. Herold was a French opera composer, now best known for the delightful ballet score for La Fille mal gardée (1828). Born just over a year before Rossini, he did much to make ballet music more important in its own right; at the time it was the norm to to make ballet scores entirely out of existing opera melodies and popular tunes.
Louis Joseph Ferdinand Hérold, to give him his full name, is only one of at least half a dozen composers whose music went towards giving La fille mal gardée as we know it today its special flavour.
"45 rpm vinyl—especially from ORG—is the ultimate two-channel format on a good turntable system, and this release is no exception... The Decca tree mic setup's natural and in-depth capturing of the orchestra is fully preserved in these highest quality remasterings... If you like early 19th century ballet music and you have a good analog turntable system, jeté thyself in the direction of these vinyls."
- John Sunier, www.audaud.com, 5 Stars!!!
"A perennial on our founder's Super Disc list, the Herold-Lanchbery score for La Fille Mal Gardee is among the most famous of audiophile recordings... the sound of ORG's Bernie Grundman mastered set is outsanding. But then so is the original, which this edges out in low-level detail, air, and dynamic range, which is quite natural - as opposed to the exaggeratedly wide scale we often get from audiophile faves. Strings are exceptionally silky, warm, and vivid; brass is throaty and rich. The soundstage is large, with impressive depth layering, air, and 'bloom' around instruments, which also have terrific focus. Perspective is superb, with a 'you-are-there' mid-hall placement rather than front-row. High frequencies are sweet and airy if not particularly extended. Lows, too, are tuneful and textured but not of kapow! subwoofer demo quality."
- Wayne Garcia,
The Absolute Sound
, October 2012
Features:
• Numbered Deluxe Laminated Double Gatefold Jackets
• Only 2500 Numbered Limited Edition Copies Worldwide!
• 180g Vinyl
• 45rpm
• Pressed at RTI
• Mastered by Bernie Grundman from the Original Analog Master Tapes!
• Originally released as London CS 6252
• Famous London Records Blueback Series
Musicians:
Orchestra of the Royal Opera House, Covent Garden
John Lanchbery, conductor
Selections:
Ferdinand Herold (1791-1833)
La Fille Mal Gardee (The Wayward Daughter)
Arranged by John Lanchbery
LP1 - Side A:
1. Introduction
Dance of the Cock and Hens
Lise and the Ribbon
Thomas and Alain
LP1 - Side B:

1. Picnic
Flute Dance
Quarrel
The Fanny Ellsler Pas-de-Deux
(a) Introduction
(b) Girl's Solo
(c) Adage
(d) Man's Solo
(e) Coda
LP2 - Side C:

1. Simone
Clog Dance
Maypole Dance
Storm and Finale (Act I)
Spinning
Tambourine Dance (aria con variazioni)
LP2 - Side D:
1. Harvesters
Thomas, Alain and the Notaries
Pas-de-Deux
Finale