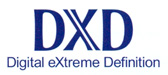 Super High Definition format: Digital eXtreme Definition 24-bit 352.8kHz CD! Playable on all CD players!
Out of Print! Last Chance! Limited Supplies Available!
The late Teresa Teng is one of the most beloved Chinese singers of the last century. Teresa's sweet voice and beautiful songs are still heard everywhere, and her popularity continues unabated in the Pacific Rim and Asian communities around the world. She has, indeed, created her own era, and her many recordings perpetuate it still.
This album, in orchestral instrumental format, is a celebration of her most favorite songs, and is a tribute to this talented lady who contributed to her audience so many wonderful songs, and thus, so much enjoyment and affection - both in the past, and certainly for many years to come.
Teresa Teng Forever is a heartfelt tribute to Miss Teng, perhpas the most beloved singer in the history of the Pacific Rim, as well as other Asian communities worldwide. Miss Teng's fans know that no singer can sing Teresa's songs as well as she. Any attempt at imitation achieves no purpose but disrespect of her irreplaceable voice. As such, FIM has decided to use orchestration to perform some of her most beloved songs in remembrance of her immortal artistry.
DXD Digital eXtreme Definition:

Digital eXtreme Definition (DXD) is an audio encoding scheme that was developed for editing high-resolution recordings because DSD, the audio standard used on Super Audio CD is not ideally suited for editing. DXD is a PCM-like signal with 24-bit resolution sampled at 352.8 kHz - eight times 44.1 kHz, the sampling frequency of Red Book CD. The data rate is 11.2896 Mbit/s - four times that of DSD!
FIM/LIM DXD CDs have taken this a step further to bring you closer to the source. Instead of making two or more sample rate conversions as with SACD, FIM/LIM recorded the source in DXD! The data rate for a DXD mono signal is 8467.2MHz, or more than 3X the data rate of a typical SACD! Experience the closest you can get to the original performance in the comfort of your home!
Features:
• 99.99% Fine Silver disc
• Digital eXtreme Definition Compact Disc (DXD CD)
• Can be played on any CD player
Selections:
1. The Moon Represents My Heart
2. Alone In My Chamber
3. South Pacific Girl
4. A Waving Of Sleeve
5. The Beauty Of Penang
6. The Story Of A Small Town
7. Farewell In The Snow
8. Forget About Him
9. How Sweet Dayong Sampan
10. Plum Blossom
11. Goodbye My Love
12. When Will You Come Again
Total Time: 37:26