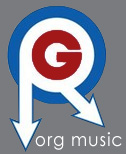 Vinyl LP From The Artist Who Inspired Elvis Presley's Earliest Work!
Limited To 1000 Copies!
Rare & Unreleased Tracks!
Rock 'n' Roll's Greatest Mystery Voice Finally Has A Name
The story of this compilation begins with a decades old myth; the "mystery singer" on a 10" acetate demo played to Elvis by Sam Phillips in June of 1954. Phillips, who was unable to ascertain the name of the singer, asked Elvis to sing the song as a debut record. The young, unknown Elvis was daunted by the performance. After attempting to record the song, Elvis felt he could not do it justice, and went on to record "That's All Right."
The demo's existence became an urban myth. The singer was finally identified as Jimmy Sweeney in early 2017 by writer Chris Kennedy, whose suspicions were confirmed by multiple sources, including Jimmy's daughter Eugenia. Sweeney's masterpiece will finally be released under his own name on this compilation. In addition to "Without You," the album features some of Sweeney's best recordings, many of which were never released to the public.
This collection does a huge service for anyone unable to pay collector's prices for Sweeney's various 45s and wanting to hear rarities from his personal archives. The finger-poppin' studio tracks that link Pentecostal church gospel stomp with the sway of country swing are great, but I keep returning to the roughly-recorded demos that highlight Sweeney's spiritual side and, as with the playful a cappella 'Deacon Brown,' his winning sense of humor.
Features
Limited Edition - 1000 Copies
Vinyl LP
Rare & Unreleased Tracks
12-page booklet with extensive liner notes from writer Chris Kennedy
Made in CZ
Selections
Side One:
Without You
Deep Blues
I Pay With Every Breath
It Wouldn't Be The Same (Without You)
Desire
Danny Boy
Don't Come In Here
Tobacco Road
Side Two:
Gonna Find My Sweetheart
Flippity Flop
Sick, Sick, Sick
She Wears My Ring
(Where You Lead Me) I'll Follow You
Lunch In A Bucket
Afraid
What'cha Gonna Do About Me
Deacon Brown