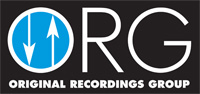 All covers have a spine dent and a corner bend. Discs inside are undamaged.
This item not eligible for any further discount offers!
TAS Super LP List! Special Merit: Informal
Mastered by Bernie Grundman from the Original Analog Master Tapes & Pressed at RTI!
Numbered Deluxe Laminated Gatefold Jackets! Only 2500 Numbered Limited Edition Copies Worldwide!
Bluesman Jon Hendricks is in Superb Form Here! Featuring such Major Sidemen as Pony Poindexter and Billy Mitchell, this Spirited Album is Essential to Any Audiophile's Collection!
Jon Hendricks helped to originate vocalese, which is an art form of adding lyrics to existing instrumentals and replacing instruments with vocalists. He is also considered to be one of the best scat performers. Jazz critic and historian Leonard Feather called him the "Poet Laureate of Jazz". Al Jarreau has called him "pound-for-pound the best jazz singer on the planet - maybe that's ever been".
After his service in the Army during World War II, Hendricks attended the University of Toledo as a pre-law major. Just as he was about to enter the graduate law program, his G.I. benefits ran out, which forced him to choose a different career path. Recalling that Charlie Parker had encouraged him to come to New York two years earlier to look him up, Hendricks took him up on his offer and moved there and began his singing career. In 1968, he moved his family to London, England to further his solo career and so his five children could receive a better education.
"Qualities one associates with the jazz vocal group Lambert, Hendricks & Ross - swing, hipness, and witty, offbeat lyrics - were very much in evidence when band member Jon Hendricks released Fast Livin' Blues in 1962. A looser approach, however, allowed more room for the instrumentalists to both stretch out and insert perfectly-timed fills with an air of spontaneity... For someone who has the blues in all kinds of ways, the front man sure seems to be having a good time, spinning tales of friendship, fast living, and fish fries that will inspire smiles more than sadness. Again I applaud Original Recordings Group for picking a less-than-obvious title that well deserves a reassessment and for capturing a natural sound on noise-free 180-gram 45rpm pressings. Every time the horn section kicks in, it's exquisite - rich, sweet-sounding brass in all its glory."
- Jeff Wilson,
The Absolute Sound
, February 2013, Music 3.5/5, Sonics 4.5/5
Musicians:
Jon Hendricks, vocals
Pony Poindexter, soprano & tenor sax
Billy Mitchell, tenor sax
Joe Newman, trumpet
Al Grey, trombone
Gildo Mahones, piano
Stu Martin, drums
Features:
• Numbered Deluxe Laminated Double Gatefold Jackets
• Only 2500 Numbered Limited Edition Copies Worldwide!
• Audiophile 180g, 45rpm Vinyl
• Double LP
• Pressed at RTI
• Mastered by Bernie Grundman from the Original Analog Master Tapes!
Selections:
LP1 - Side A:

1. What Would You Do?
2. Fast Livin' Blues
LP1 - Side B:
1. Saturday Night Fish Fry
2. Do You Call That A Buddy
LP2 - Side C:

1. I'll Die Happy
2. Another Get Together
3. Good Old Lady
LP2 - Side D:
1. Contemporary Blues
2. Stop and Go Blues
3. I Never Get Enough Of You