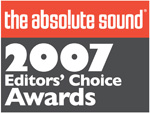 Trade in Pricing:
Only $4396.00 with any Koetsu Cartridge trade in! (Working or Non-Working Qualifies!)
Rebuild:
Only $2700.00!
Trade instructions: If you purchase this cartridge with a trade-in, please note when you check out your total will show the normal sale price of this item and NOT the trade in price. However, when we process your order, you will be charged ONLY the trade in price. When you have received your new Koetsu cartridge, please carefully pack and ship your trade-in cartridge to us (see our website for address).
With their hand wound coils and meticulously carved stone and wood bodies Koetsu cartridges transend the boundaries between art and science.
All Koetsu materials go through the most rigorous testing for purity and musical quality. Its legendary hand wound coils and meticulously carved stone and wood bodies, transcend the boundaries of art and science.
Every audiophile music lover knows of the legendary sound of Koetsu phono cartridges from decades past. Those old enough to have experienced Sugano's Koetsus retain the memory of a musical experience unequaled. Few were privileged to own and enjoy a Koetsu. Many of the converted searched out second and third Koetsus, assuring a long, cherished relationship.
Now, in analog's Golden Renaissance and through the efforts of Sugano's sons, Koetsu phono cartridges are again available. Though limited in quantity due to their personal, hand built nature, the Sugano family offers a range of models including the Rosewoods, the Urushi, and the ultimate Koetsu, the Onyx Platinum.
To fully appreciate Koetsu, we must know Yosiaki Sugano, artist, musician, swordsman, calligrapher, business executive and creator of the world's most renowned phono cartridges. In his youth, choral singing introduced him to western music, He pursued sword making, dueling, calligraphy and painting, emulating his hero, the 17th century Japanese landmark figure, Honami Koetsu. In postwar Japan, Sugano rose to prominence in one of Japan's largest industrial companies, yet continued to pursue his passions, now including hi-fi.
In the 1970's, Sugano began to experiment with phono cartridges by substituting his own parts in commercially available models. His keen ear and deductive reasoning, combined with an artist's sensibilities, led to the creation of what would become a legend in audio. Sensing the moment, Sugano named his cartridge after his hero, Koetsu.
Sugano's quest led him to enlist universities, specialized industries and master craftspeople to create the special parts to go into his masterpieces. One of the first to use 4 nines copper (99.99% pure), current production uses 6 nines copper (99.9999% pure). Platinum signature models feature silver cladding of the 6 nines copper, a process where a silver sheath is slowly drawn over the copper conductor.
Ultra-pure iron square plate formers were sourced for their most predictable magnetic characteristics and lowest oxidation. Pre-aged to the perfect consistency, rubber suspension parts are sourced under license with a rubber damper manufacturer. Special magnetic materials, including Alnico have been featured. Today, samarium-cobalt is used with platinum magnets reserved for the flagship models. Japanese craftsmen carve the rosewood bodies, lacquer coat the Urushi bodies, or cut stone for the onyx Platinum. Styli are specially designed and precision ground for Koetsu.
Today, Sugano's sons have revived his art and continue to create musical masterpieces under the watchful eye of the old master. For every music lover, your journey to musical nirvana is incomplete without a Koetsu phono cartridge in your system.
The Rosewood Standard and Signature are very similar in construction. Electrically, the Signature offers a more closely matched core and coil set. Cosmetically, the Standard is distinguished by a sloped base when viewed lengthwise while the Rosewood Signature is rectangular-shaped like the other Koetsu cartridges.
"The Rosewood was able to position Eric Bibb and Bert Deivert, that is their image outlines, with insane precision and focus, highlighting the mic's pickup pattern within an airy soundstage. In my experience, its performance in this regard is second to none."

"Enter the Rosewood Signature. It exceeded the shelter Harmony's strong suits, but relative to the da Vinci, it appeared to trade a bit of transient speed for textural smoothness. But who could possibly complain about it's incredibly velvety textures that were so complimentarty to soprano voice and violin overtones?"

"The Rosewood's calling card has always been and remains the midrange. The old production Rosewood was said to be warm-sounding. I didn't find the new Rosewood to stray far from tonal neutrality. What it did deliver so so gloriously was what I like to refer to as a "big sky" midrange, combining see-through transparency, a tuneful full-bodied lower midrange, 3-D spatiality, and what felt like unbounded dynamics. And it didn't stop there...It was detailed without calling attention to itself. Surface noise was not emphasized. It tracked well, and it sang with emotional intensity while avoiding upper-midrange emphasis or treble brightness. The bass range was tightly define and well-integrated with the lower midrange. You might say that the Rosewood Signature epitomizes my ideal notion of the Goldilocks mc."

"Listening to the Rosewood Signature was an addictive expeirence. It's the cartridge I could happily live with for years to come. This is one of the easiest recommendations I've ever made, in essence a gift for the music lover who would like to kick back at the end of a long day and just enjoy the music."
- Dick Olsher, The Absolute Sound, July/August 2019
Specifications:
Body: Natural Rosewood
Type: Moving Coil
Coil Wiring: Copper
Magnet: Samarium-Cobalt
Cantilever: Boron Cantilever
Output Volts: 0.4mV
Frequency Range: 20Hz to 100kHz
Channel Seperation: 25db/1kHz
Inner Impedance: 5 Ohm
Channel Balance: 0.5db/1kHz
Recommended Impednace: 30 Ohm
Weight: 9g
Compliance: 5 x 10-6 cm/dyne at 100 hz