Click Here for Sound Samples!
Limited Edition K2 HD Mastering Japanese Import CD!
24-Bit/100kHz Mastering! This K2 HD Mastering CD will play on ALL CD players!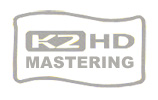 This recording has been mastered by the K2 HD format of 24-bit 100kHz, which creates an unbelievable sound surpassing other formats!
Violinist Kyung Wha Chung & pianist Phillip Moll perform compositional works by Brahms, Kreisler and Elgar.
Features:
• Limited Edition
• K2 HD 100kHz / 24-bit Mastering
• Made in Japan
Musicians:
Kyung Wha Chung, violin
Phillip Moll, piano


| | |
| --- | --- |
| | Kreisler |
| | 1. La Gitana |
| | 2. Liebesleid |
| | Poldini / Kreisler |
| | 3. Dancing Doll (Poupée Valsante) |
| | Wieniawski |
| | 4. Scherzo - Tarantelle, Op. 16 - Ed. Zino Francescatti |
| | Elgar |
| | 5. Salut d'amour, Op. 12 |
| | 6. La Capricieuse, Op. 17 |
| | Tchaikovsky/Press |
| | 7. Valse sentimentale, Op. 51, No. 6 - Arr. Press |
| | Kreisler |
| | 8. Praeludium and Allegro |
| | Novacek |
| | 9. Perpetuum mobile - Ed. Gingold |
| | Debussy/Heifetz |
| | 10. Beau Soir |
| | Chopin |
| | 11. Nocturne No. 20 in C sharp minor, Op. posth. - Trans. Nathan Milstein |
| | Wieniawski/Kreisler |
| | 12. Caprice in A minor - Arr. Fritz Kreisler |
| | Gossec |
| | 13. Gavotte - Arr. Meyer |
| | Kreisler |
| | 14. Liebesfreud |
| | Chaminade/Kreisler |
| | 15. Serenade Espagnole |
| | Saint-Saens/Ysaye |
| | 16. Caprice, Op. 52, No. 6 |
| | Brahms/Joachim |
| | 17. Hungarian Dance No. 1 |