Click Here for Sound Samples!
Numbered, Limited Edition! Very Limited Quantities!
Only 1,000 Numbered Copies Available!

24-Bit/100kHz Mastering! This K2 HD Mastering CD will play on ALL CD players!

Rolling Stone 500 Greatest Albums of All Time - Rated 343/500!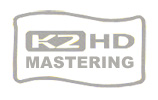 This recording has been mastered by the K2 HD format of 24-bit 100kHz, which creates an unbelievable sound surpassing other formats!
Bat Out of Hell is the second album and major-label debut by American rock musician Meat Loaf, as well as being his first collaboration with composer Jim Steinman, released in October 1977 on Cleveland International/Epic Records. It is one of the best-selling albums in the history of recorded music, having sold over 43 million copies worldwide. Rolling Stone magazine ranked it at number 343 on its list of the 500 greatest albums of all time.
Its musical style is influenced by Steinman's appreciation of Richard Wagner, Phil Spector, Bruce Springsteen and The Who. Bat Out of Hell has been certified by the Recording Industry Association of America as a platinum album, fourteen times over. The album went on to become one of the most influential and iconic albums of all time and its songs have remained classic rock staples.
"There is no other album like Bat Out of Hell, unless you want to count the sequel. This is Grand Guignol pop -- epic, gothic, operatic, and silly, and it's appealing because of all of this. Jim Steinman was a composer without peer, simply because nobody else wanted to make mini-epics like this. And there never could have been a singer more suited for his compositions than Meat Loaf..."
-Stephen Thomas Erlewine, allmusic.com
Features:
• Numbered, Limited Edition (Only 1000 Copies)
• K2 HD 100kHz / 24-bit Mastering
• Made in Japan
• Includes Clear Protective Outer Sleeve


| | |
| --- | --- |
| | 1. Bat Out Of Hell |
| | 2. You Took The Words Right Out Of My Mouth (Hot Summer Night) |
| | 3. Heaven Can Wait |
| | 4. All Revved Up With No Place To Go |
| | 5. Two Out Of Three Ain't Bad |
| | 6. Paradise By The Dashboard Light |
| | 7. For Crying Out Loud |
| | Bonus Tracks |
| | 8. Great Boleros Of Fire (Live Intro) |
| | 9. Bat Out Of Hell (Live) |