The Absolute Sound 40th Anniversary Best Sounding Music!

Click Here for Sound Samples!
Rolling Stone 500 Greatest Albums of All Time - Rated 12/500!
Limited Edition K2 HD Mastering Japanese Import CD!
24-Bit/100kHz Mastering! This K2 HD Mastering CD will play on ALL CD players!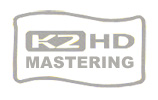 This recording has been mastered by the K2 HD format of 24-bit 100kHz, which creates an unbelievable sound surpassing other formats!
If there is one jazz album everyone should own, it is this one, musically and sonically. Also here Cannonball Adderly, Paul Chambers, James Cobb, John Coltrane, Bill Evans, & Wynton Kelly.
"This painterly masterpiece is one of the most important, influential and popular albums in jazz. At the time it was made, Kind of Blue was also a revolution all its own. Turning his back on standard chord progressions, trumpeter Miles Davis used modal scales as a starting point for composition and improvisation — breaking new ground with warmth, subtlety and understatement in the thick of hard bop."
- www.rollingstone.com
Features:
• Limited Edition
• K2 HD 100kHz / 24-bit Mastering
• Made in Japan
• Includes Clear Protective Outer Sleeve
Musicians:
Miles Davis, trumpet
Julian "Cannonball" Adderley, alto saxophone (except #3)
John Coltrane, tenor saxophone
Wynton Kelly, piano (#2)
Bill Evans, piano (all others)
Paul Chambers, bass
Jimmy Cobb, drums


| | |
| --- | --- |
| | 1. So What |
| | 2. Freddie Freeloader |
| | 3. Blue In Green |
| | 4. All Blues |
| | 5. Flamenco Sketches |
| | Bonus Track: |
| | 6. Flamenco Sketches (alternate take) |