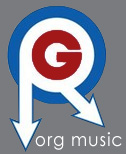 Remastered For Vinyl At Infrasonic Mastering From Original Tapes!
Pressed On Audiophile Grade Vinyl At Pallas Group In Germany!
Here Swings The Judge is Milt Hinton's first LP as a band leader, and includes intimate, private recordings featuring Ben Webster on tenor saxophone before his departure to Europe in 1964. The remaining tracks consist of dynamic studio recordings produced by Harry Lim, and feature prominent players such as Jon Faddis and Budd Johnson. These sessions range from the swinging "Blue Skies,' to the slow, serene blues of "Blues for the Judge." This is truly an impressive collection of recordings from the group of early jazz musicians.
From liner notes:

A Note From the Judge...
"The sole purpose of this album is to share a few of my intimate musical moments with some of my musical friends. The relaxed tracks of Ben Webster and myself are the result of a few beers, a bass, a tenor sax, and a slightly beat-up piano at our disposal. These tracks were made just before Ben left for Europe in 1964.

"The more recently recorded tracks are with my partners-in-time, Jo Jones and John Bunch, who magnificently support the artistry of the 1975 New-Star trumpet winner, John Faddis, and giants of the saxophone Budd Johnson and Frank Wess.

"I hope these musical contributions will be received in the spirit in which they are given...with Peace, Love and Happiness."
- Milt Hinton
Features:
• Remastered For Vinyl At Infrasonic Mastering
• Audiophile Grade Vinyl
• Pressed At Pallas Group In Germany
• Remastered From Original Tapes
Musicians:
Milt Hinton, bass, leader
Jon Faddis, trumpet
Budd Johnson, tenor saxophone, baritone saxophone
Frank Wess, tenor saxophone
John Bunch, piano
Jo Jones, drums
Special Guest:
Ben Webster, tenor saxophone, piano
Selections:
Side A:
1. Blue Skies
2. Blues For the Judge
3. It Had To Be You
Side B:
1. Sophisticated Lady
2. Stridin' With Ben
3. All The Things You Are