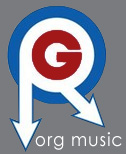 Limited Edition White, Red & Blue Swirl Vinyl LP!
Pressed at Pallas In Germany!
Gangway! Open the dance floor! This record is sure to get you on your feet. From Ike & Tina to Bettye LaVette, your Cuban heeled soles are sure to be worn through by the end of side B. This essential collection of rare northern soul tracks was curated from catalogs like Calla, Atco, Loma, and Jubilee.
The tracks were remastered for vinyl at Infrasonic Mastering. The album is pressed at Pallas in Germany, on a white, red, and blue swirl color vinyl.
Features:
• Limited Edition - 2500 copies
• White, Red & Blue Swirl Vinyl
• Remastered for vinyl at Infrasonic Mastering
• Pressed at Pallas in Germany
Selections:
Side A:
1. I Feel Good All Over - Betty Lavette
2. Don't Forget About Me Baby - Jeff Dale
3. With My Love And What You've Got (We Could Turn The World Around) - Jean Wells
4. Burning Fire - Arthur Conley
5. Git It - The Invincibles
6. Never Let Me Go - Chuck Jackson
7. Tired Of Being Nobody - The Valentinos
8. Coming Home To You Baby - The Crossroads
Side B:
1. I'm Through With Love - Ike & Tina Turner
2. Don't You Even Care - Leslie Uggams
3. You're Such A Sweet Thing - The Marvellos
4. That Ain't Right - J.J. Jackson
5. What's Gonna Happen To Me - Charlie Hodges
6. Across The Street - Lenny O'Henry
7. Bella Dalena - The Marketts
8. Good Lovin' - The Olympics