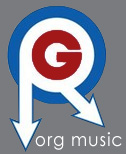 1960 Live Recording on Transparent Red Vinyl!
Sister Rosetta Tharpe was the first great recording star of gospel music and among the first gospel musicians to appeal to rhythm-and-blues and rock-and-roll audiences, later being referred to as "the original soul sister" and "the godmother of rock and roll." This live recording from 1960 was pressed on vinyl for the first time in 2017, 57 years later.
The set has plenty of variety, lots of sincere feeling, and high levels of musicianship from the unique performer. Highlights include "He's Got the Whole World in His Hands," "Didn't It Rain," "The Gospel Train" and "Down by the Riverside."
Originally released by Southland on CD in 1992, Live in 1960 captures Tharpe during a European tour, one which she embarked on as a solo artist. So each one of the 12 tracks features nothing but her driving playing, eyes clenched vocals and the stomp of her foot on stage. It's blushingly intimate, putting her proselytizing efforts front and center. The feeling is deepened with this vinyl remaster. The wax is mixed on the quiet side, and a bit of surface noise hangs in the background, but with a little volume push, all that gets brushed aside with every stinging, pleading note.
Features
Transparent Red Vinyl
Remastered for Vinyl by David Gardner at Infrasonic Mastering
Master Tape Digital Transfers by David Stocker
Selections
Side A:
Can't Sit Down
He's Got the Whole World in His Hands
Vacation in the Sky
Didn't It Rain
Can't No Grave Hold My Body Down
Two Little Fishes, Five Loaves of Bread
The Gospel Train
Side B:
Precious Lord
Down by the Riverside
Mansion in the Sky
Is Everybody Happy?
Peace in the Valley
Recorded in Europe, 1960