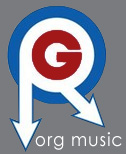 Limited Edition Purple Vinyl!
180g Audiophile Vinyl Remastered From Original Analog Tapes!
When originally release in 1987, "Sister" was recorded entirely on analog tube equipment, giving it that warm vintage sound. The group's fourth album finds them moving toward traditional pop structured songs with an aggressive experimental approach. In July 1995, Alternative Press magazine voted Sister the third-best album of 1985-1995. The album features "Shizophrenia", "White Cross (Kross)" and "Cotton Crown (Kotton Krown)".
Features:
• 180g Vinyl LP
• Purple Vinyl • Remastered From Original Analog Tapes
Selections:
1. Schizophrenia
2. (I Got a) Catholic Block
3. Beauty Lies In the Eye
4. Stereo Sanctity
5. Pipeline/Kill Time
6. Tuff Gnarl
7. Pacific Coast Highway
8. Hot Wire My Heart
9. Cotton Crown
10. White Cross