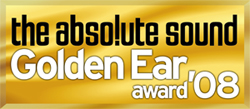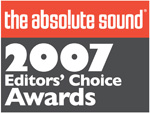 Call for Special Package Pricing: 1-800-782-3472 or 1-765-608-5340.
A cartridge is not included with this turntable, but you can add any cartridge we sell! Call us today!
All cartridges available professionally installed and adjusted!
Click Here for available cartridges!
The Cosmos represents the ultimate expression of Sota's critically acclaimed turntable engineering. To neutralize the resonant LP, to couple it hard and fast against the ideal surface, the design objectives of Dynamic Stability (the control of forces present in a dynamic system), Environmental Isolation (the control of forces from "outside" the turntable's world), Easy Set-up (guaranteed results in all situations), Control Over Vinyl Resonance and Variations, (which would otherwise undermine the performance of even the best turntables) and Control Over Power Line Impurities (which are present in all installations and result in sonic anomalies if not controlled), are all addressed in the design of the Sota Cosmos turntable. With the Sota Cosmos, turntable design has been carried to its logical conclusion, with the most comprehensive, scientific approach to identifying all the universal variables that undermine pure signal retrieval.
The Cosmos takes ultimate rigidity/mass damping in sub-assembly, arm mounting, motor coupling and bearing structure to new absolutes. The chassis is hung on a floating seismic platform of four-point spring suspension. The chassis utilizes a one-piece milled solid aluminum sub-assembly as the foundation. It is so effective that the platter, motor and arm block are mounted directly on the suspended sub-chassis. This provides an unvarying geometry between the motor and the turntable. The dampened sub-chassis and multi-layered platter isolate the arm and record surface from motor vibrations.
The Cosmos utilizes Sota's internally dampened, multi-layer 15-pound vacuum platter system with the Vinyl Format Mat. The dampened platter with Vinyl Format exactly matches the mechanical impedance of record vinyl - further optimized by its total inertness. The record, mat and platter function as a single, non-resonant entity. The Cosmos platter incorporates Sota's inverted bearing assembly design, utilizing a polished sapphire thrust plate with zirconium bearing. The Sota self-sensing record-hold-down system uses a high-tech pneumatic sensing circuit to provide vacuum clamping and maintenance of exact low-pressure vacuum hold-down. The synthesized sine-wave drive 24-pole A/C stepper motor, designed for critical computerized motion use, has electronic speed control and speed change.
The Cosmos cabinet has historically been made of critically-damped Fountainhead™, by Nevamar™, a beautiful and inert material, including the matching Fountainhead cabinet for the Pump/Power Supply unit. Sota's latest design enhancement will also feature a removable control cover for easy belt access.
The Cosmos Vacuum Turntable includes the Cosmos Armboard, for universal tonearm compatibility, and a Reflex Clamp. The Cosmos Armboard is multi layers of acrylic, aluminum and lead in a constrained mode and high polished. The ultimate mechanical clamping system, the Sota Reflex Clamp assures intimate contact between the record and the mat over its entire surface. The clear beveled-seamed acrylic dust cover with milled aluminum tension hinges is available as an additional cost option.
The Cosmos may also be upgraded to the new top-of-the-line turntable, the Millennia.
"...my new Series III Cosmos threw a cavernous stage that was evenly illuminated from front to back and from side to side. The oiled-rosewood cabinet was eye-poppingly gorgeous, with a rich, vivid, high-contrast grain and painstakingly crafted corner joints."
- Paul Bolin, Stereophile, July 2003
"The SOTAs are the only suspended turntables that are absolutely, unconditionally stable over time, a statement I make from personal experience."
- Paul Seydor,
The Absolute Sound
New Design features:
Improved Chassis and Motor Assembly Dampening to enhance internal and external isolation
Removable Control Cover for easy belt access
Specifications:
Rumble: less than -60db unweighted (10cm/sec @ 1000Hz)
Wow & Flutter: less than .04% RMS
Suspension: tuned 4-point stretched-spring sub-chassis, 2.55 Hz frequency
Platter: individually balanced 12 lb one-piece cast platter with internal damping, lead flywheel ring, Sota Vinyl Format Platter Mat, molded silicone vacuum lip and anti-static Groove Damper Mat
Vacuum System: electronic-sensing, provides LP clamping vacuum pressure of 3.0" Hg, +/- 0.2" Hg
Shaft: hardened steel, hand matched to sintered bronze sleeves
Motor: 24 Pole A/C Stepper Motor
Bearing: thrust pad; polished sapphire disc; thrust point: zirconium ball
Transmission: belt driven
Speeds: 33-1/3 and 45 RPM, electronically switchable with fine tuning
Weight: 44 lb (20 kg) turntable only; 20 lb (9 kg) pump and motor unit
Dimensions: 7-1/2"H (to top of dust cover), 20-1/4"W, 16-1/2"D
Click Here To learn more of the basic goals of achieving maximum information retrieval from Sota!
Optional Dust Cover also available.