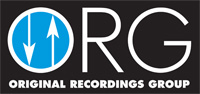 Mastered by Bernie Grundman from the Original Analog Master Tapes! Only 2500 Numbered Limited Edition Copies Worldwide!
Featured in Michael Fremer's Heavy Rotation in the October 2009 Issue of Stereophile!
The pairing of Stan Getz and Chet Baker in 1958 in Chicago for an LP seemed like such a natural thing - both being golden boys enjoying their heydays with lyrically clean, brilliant solo styles. So it is odd that they teamed up in the studio only one other time, twenty-five years later, in their long careers. Which makes this a summit meeting to savor.
Their playing on "I'll Remember April" is a study in contrasts: Getz's long lines against Baker's shorter phrases. Baker delivers his best solo here, keeping to a medium tempo, while Getz gives his all on his curiously named adaptation of "Cherokee", which he cranks up to a furious tempo. The proceedings are fueled throughout by a solid Chicago rhythm section rarely heard on Verve.
"Stan Meets Chet is classic Verve from 1958, and its title foretells the musical lineup: Stan Getz on tenor sax and Chet Baker on trumpet. It is well known that the two never much liked each other. Presumably pianist Jodie Christian, bassist Victor Sproles, and drummer Marshall Thompson got along just fine. The tension of the headliners works on fast numbers like "Half-Breed Apache," but this and "I'll Remember April" are the only two tunes on which Getz and Baker actually "meet." The music is straightahead West Coast bop -- interesting if not particularly groundbreaking... Stan Meets Chet has the earmarks of early stereo, with Getz locked in the right channel and Baker in the left... The exceptionally thick, heavy gatefold sleeves bespeak quality... Both of these LPs [and John Coltrane/Crescent, are all-around high-class packages and prove that, along with Music Matters, Original Recordings Group is setting a very hard pace in terms of sonic, pressing and packaging quality."
- Marc Mickelson, www.theaudiobeat.com, 3/5 Music, 3.5/5 Sound!
Features:
• Numbered, Limited Edition
• 180g Vinyl
• 45rpm
• Double LP
• Mastered by Bernie Grundman
Musicians:
Stan Getz, tenor
Chet Baker, trumpet
Jodie Christian, piano
Voctor Sproles, bass
Marshall Thompson, drums
Selections:
1. I'll Remember April
2. Medley:
Autumn In New York
Embraceable You
What's New
3. Jor-Du
4. Half-Breed Apache