Click Here for Sound Samples!
Performed in Chinese
Limited Edition K2 HD Mastering Japanese Import CD!
24-Bit/100kHz Mastering! This K2 HD Mastering CD will play on ALL CD players!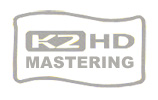 This recording has been mastered by the K2 HD format of 24-bit 100kHz, which creates an unbelievable sound surpassing other formats!
The female musician Teresa Teng (1953-1995) was an immensely popular Chinese pop singer from Taiwan. Her voice and music are a cross between Joni Mitchell and Celine Dion! Her voice and songs are instantly recognized throughout East Asia. She was known for her folk songs and romantic ballads, many of which became standards in her lifetime.
This audiophile quality disc of music contains 28 selections commemorating the 15th anniversary of the death of the legendary Taiwanese vocalist Teresa Teng. Miss Teng was found dead in Chiang Mai from an asthma attack.
Features:
• K2 HD 100kHz / 24-bit Mastering
• Made in Japan
• Master engineer: Hakamata Takeshi
• K2HD mastered by FLAIR, Victor Entertainment, Inc.


| | |
| --- | --- |
| | Disc 1 |
| | Track 1 |
| | Track 2 |
| | Track 3 |
| | Track 4 |
| | Track 5 |
| | Track 6 |
| | Track 7 |
| | Track 8 |
| | Track 9 |
| | Track 10 |
| | Track 11 |
| | Track 12 |
| | Track 13 |
| | Track 14 |
| | Disc 2 |
| | Track 1 |
| | Track 2 |
| | Track 3 |
| | Track 4 |
| | Track 5 |
| | Track 6 |
| | Track 7 |
| | Track 8 |
| | Track 9 |
| | Track 10 |
| | Track 11 |
| | Track 12 |
| | Track 13 |
| | Track 14 |