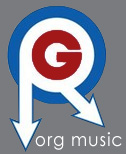 Limited to 2,000 Copies!
Remastered for Vinyl from Original Analog Tapes!
Pressed on Pink Vinyl at Furnace Record Pressing!
Velvert Turner is largely known for being a protégé and student of Jimi Hendrix, who he met as a teenager in New York in the late '60s. The influence is immediately clear, with respect to both Turner's guitar work and vocals. Some have even mistaken his only album for a "lost" Hendrix recording, and it's hard to blame them. Velvert Turner Group's self-titled 1972 release, which aptly closes with a tribute to Hendrix (a cover of "Freedom"), has been out of print for decades. Now it's coming back to vinyl with a pink color pressing, mastered from original analog tapes, originally pressed for Record Store Day Black Friday 2019. This reissue features an alternate mix of the first song, "Madonna (of the Seven Moons)", as a bonus track.
"Velvert Turner was Jimi Hendrix's only real guitar student and protege. They were very close, and this is the only record every recorded by Velvert, making it a indispensable addition to any real collection." -Richard Lloyd (Television)
Features
Limited to 2,000 Copies
Pressed on Pink Color Vinyl at Furnace Record Pressing
Remastered for Vinyl from Original Analog Tapes
Previously Out of Print for Over 4 Decades
Bonus Track/li>
Musicians
| | |
| --- | --- |
| Velvert Turner | lead guitar, lead vocals, background vocals |
| Prescott Niles | bass guitar, background vocals |
| Tim McGovern | drums, percussion, background vocals |
| Christopher Robinson | keyboard |
| Bob Lenox | organ on "Freedom" |
| Bob Hogans | organ on "(Love Rides...) The Slow Swirling Seas" |
Selections
Side One:
Madonna (Of The Seven Moons)
Talkin' 'Bout My Baby
Country Chicken
Strangely New
Scarlet Warrior
Three O'Clock Train
Side Two:
Just Look And See
'Xcuse Me, Gentleman (The Fall Of Atlantis)
(Love Rides...) The Slow Swirling Seas
Freedom
Madonna (Of The Seven Moons) (Alternate Mix/Bonus Track)