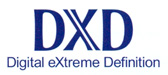 Super High Definition format: Digital eXtreme Definition 24-bit 352.8kHz CD! Playable on all CD players!
Consisting of some beautiful standards such as Smoke Gets into Your Eyes, Star Dust, Sunflower, plus some terrific new pieces created by Yamamoto, the music and sonic excellence has definitely surpassed his last album.
Recorded in Tokyo in July of 2008. In DXD digital format, the details of the music are just awesome, the dynamics are scary and the musicality is so rich. This explains why extreme high definition is so important - once you've heard it, you cannot go back!
"The sound stage is outstanding – deep, with great spacing, absolutely no harshness and all that still smooth sound and no hardness of the attack... Sound is very natural and reminds a live experience."
- Wojciech Pacula, www.highfidelity.pl
Features:
• 99.99% Fine Silver disc
• Digital eXtreme Definition CD
• 24-bit 352.8 kHz
Musicians:
Tsuyoshi Yamamoto, piano
Hiroshi Kagawa, bass
Toshio Osumi, drums
Selections:
1. Another Holiday
2. Stardust
3. Happy Soccer Striker
4. Smoke Gets Into Your Eyes
5. Autumn Leaves
6. Sunflower (Solo Piano)
7. Slow Blues
8. Obsession
9. Dark Eyes
Total Time: 60:22