Included record mat may differ from one pictured.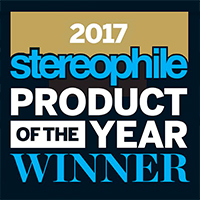 Re-introducing the audio world to the best-selling VPI table of all time!
This product can only be shipped to U.S. addresses.
Call for Special Package Pricing: 1-800-782-3472 or 1-765-608-5340.
A cartridge is not included with this turntable, but you can add any cartridge we sell! Call us today!
All cartridges available professionally installed and adjusted!
Click Here for available cartridges!
"Rather, this is a flat-out, unconditional, "Holy Mother of Crap, I can't believe how good this thing is" recommendation. It's hard to imagine another way of spending $****.** that will add this much to your system."
- Art Dudley - Sterophile
Re-introducing the audio world to the best-selling VPI table of all time, the VPI Scout is now the VPI Prime Scout! Better than the old one, better than it should be at this price! The Scout was one of the world's best-reviewed turntable! The evolution to the Prime Scout drives to push the envelope a little further with a cleaner sense of build and branding. The Prime Scout is simple to set-up, you can have the table up and running in just minutes!
Key Features:
• JMW 9 Arm & Base
• Scout Delrin Clamp
• Scout Delrin Feet
• 300rpm Motor
The Turntable:
• 1.25" thick premium textured vinyl covered MDF bonded to a 12 gauge steel plate.
• Machined 1 3/8" thick 6061 aluminum platter.
• Platter rotates on an oil bath bearing and fitted to shaft with a #2 Jacob's Taper for a concentric rigidly mounted coupling.
• The bearing has a PEEK thrust disc and machined graphite impregnated brass bushings using a Thompson Engineering 60 Rockwell case hardened shaft.
• 300 RPM AC synchronous motor is contained in a separate steel housing and drives the platter with smooth, quiet operation.
• Includes a screw down record clamp that eliminates warps
• Cartridge not included
Specifications:

• Wow and flutter: .08% WRMS
• Speed Accuracy: .08%
• Rumble: >78db down
• Overall Dimensions 19" L x 15" W x 8 ½" H
• Footprint is 18 ½" L x 14 ½" W
• 45 lbs packing weight
Available Upgrade:
Analog Drive System (ADS) for the utmost accuracy in motor speed and fine speed adjustments.