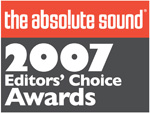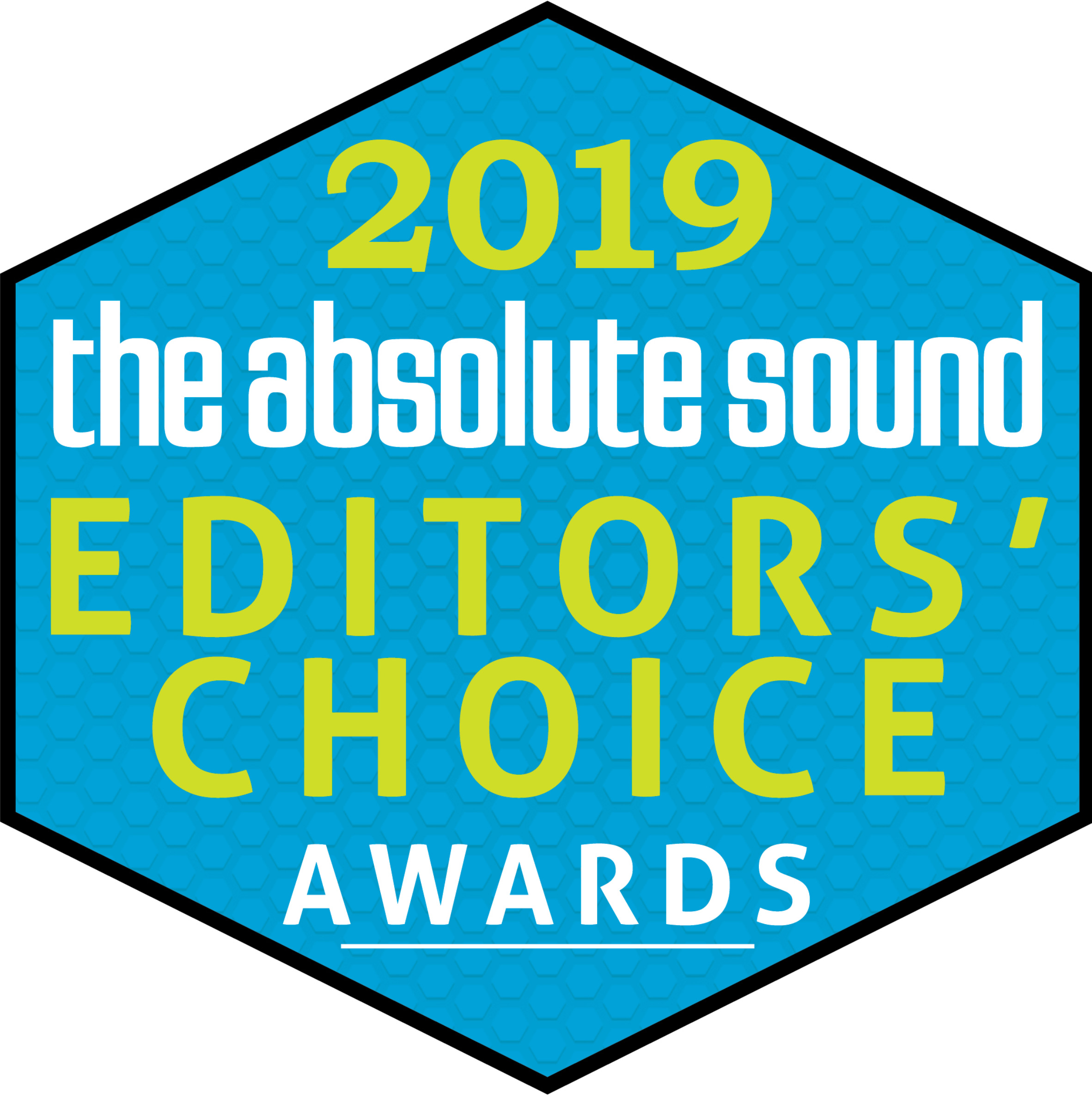 2004 & 2005 Editors' Choice & 2004 & 2005 Positive Feedback Brutus Award Winner! The Perfect Vision 2004 Editor's Choice Award Winner!

The Walker Audio Valid Points Resonance Control System Super Tuning Kit includes four extra 1-inch Contol Discs. These Control Discs can be used on top of all components, including speakers, shelves, racks and power supplies!

Sleek, Sexy, Sonically-Superior, Walker Audio Valid Points Resonance Control System! We were stunned by what we heard from this shape of Valid Points cones. The Walker Audio Valid Points Resonance Control System is designed to provide isolation and to stabilize and control resonances of all components in an audio or video system. If you haven't tried Valid Points, here is your chance to get the most beautiful and effective resonance control system yet.

If you already know what the Walker Audio Valid Points Resonance Control System can do, find out what more your system can give by trying these new points. As always, we make it easy for you to try something new by offering a 30-day guarantee of satisfaction.. so you have nothing to lose!

We I've tried every kind of vibration control device we could obtain - aluminum, brass, wood, ceramics, compound applications of cones and absorption material. Some helped; some ruined the sound. None went far enough to stabilize, isolate and control the resonances of the components. No system can sound its best until resonances are under control. To achieve the "magic" that your system is capable of, resonance control is a must.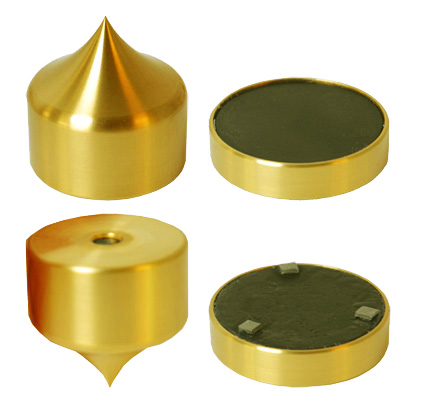 Through extensive experimentation, we discovered that stands, shelves and the enclosure of a component are major contributors to vibrations. Manufacturers design their enclosures for appearance, convenience and cost reasons, with little or no attention to vibration control. Many materials that are commonly used to to manufacture shelves and racks, such as marble, granite, glass and most metals, actually aggravate the vibration and resonance problems.
Walker Audio's quest for the ultimate sound led them to create the Walker Audio Valid Points Resonance Control System which are designed to provide isolation and to stabilize and control resonances of all components in an audio or video system. This includes analog, digital and video components, as well as speakers, shelves and stands.

Set Includes:
• 3 Cones (2" x 2")
• 5 Resonance Discs (2 1/4" x 1/2")
• 4 Control Discs (2 1/4" x 1")

WHERE TO START:
We have found that resonance between components can be additive or subtractive. Therefore, it is necessary for the two most critical components to be treated first, at the same time. Here are the most critical components for each system type:
• Analog: The turntable (if possible) and pre-amp or phono amp and pre-amp.
• Digital: The transport or CD player and pre-amp.
• Video: The video player and processor.

WHAT'S NEXT:
Amplifiers and remote power supplies are the next most critical components, followed by D-to-A converters, active crossovers, shelves, racks and speakers.

WHAT TO EXPECT:
The improvement in the sound will be amazing. The sound stage will have greater width, depth, detail, bass, speed, extension, and focus.

GUARANTEE:
We offer a 30 day Guarantee of Satisfaction on the Walker Audio Valid Points Resonance Control System.

Product Reviews:
"...sensationally effective under most components particularly when used with Walker Resonance Control discs, which, themselves, can have a salubrious effect on components on which they are placed." - The Absolute Sound
"...indispensable..." - Positive Feedback Online
"...sensationally effective..." - The Absolute Sound
"...vibration/resonance control technology taken to an exceptional level..." - Positive Feedback Online
"Heavy brass-alloy-and-lead cones with points that rest atop large, brass-ringed, lead-filled "tuning discs". "Definitely worth checking out," MF said, "and Walker will refund your money if you're not satisfied. (You must return the set within 30 days in original condition.)" MF adds that "not only do I like them a lot, they're well worth the price – as I clearly found out when I put a set under the Ayre K-1 and added a few of the discs on top." Combined height may be too tall for some racks." - Stereophile, Vol. 20 No. 5, Vol.21 No.11
"If you had asked me six months ago whether you ought to spend your tax refund on a better component or on a bunch of accessories like cables and isolation feet, I would have given my traditional advice. A large sum of money is always better spent on components than on accessories. Ask me now and I might give an entirely different answer. Each additional accessory brought the same kinds of sonic improvement, only more so. The Walker tweaks and Omega-Mikro gear will not change the sound character of a component, but will reveal it completely. I did not know or even imagine how spacious and truthful my own system could sound until several of these items were in place." - The Absolute Sound, Issue 117 April/May 1999