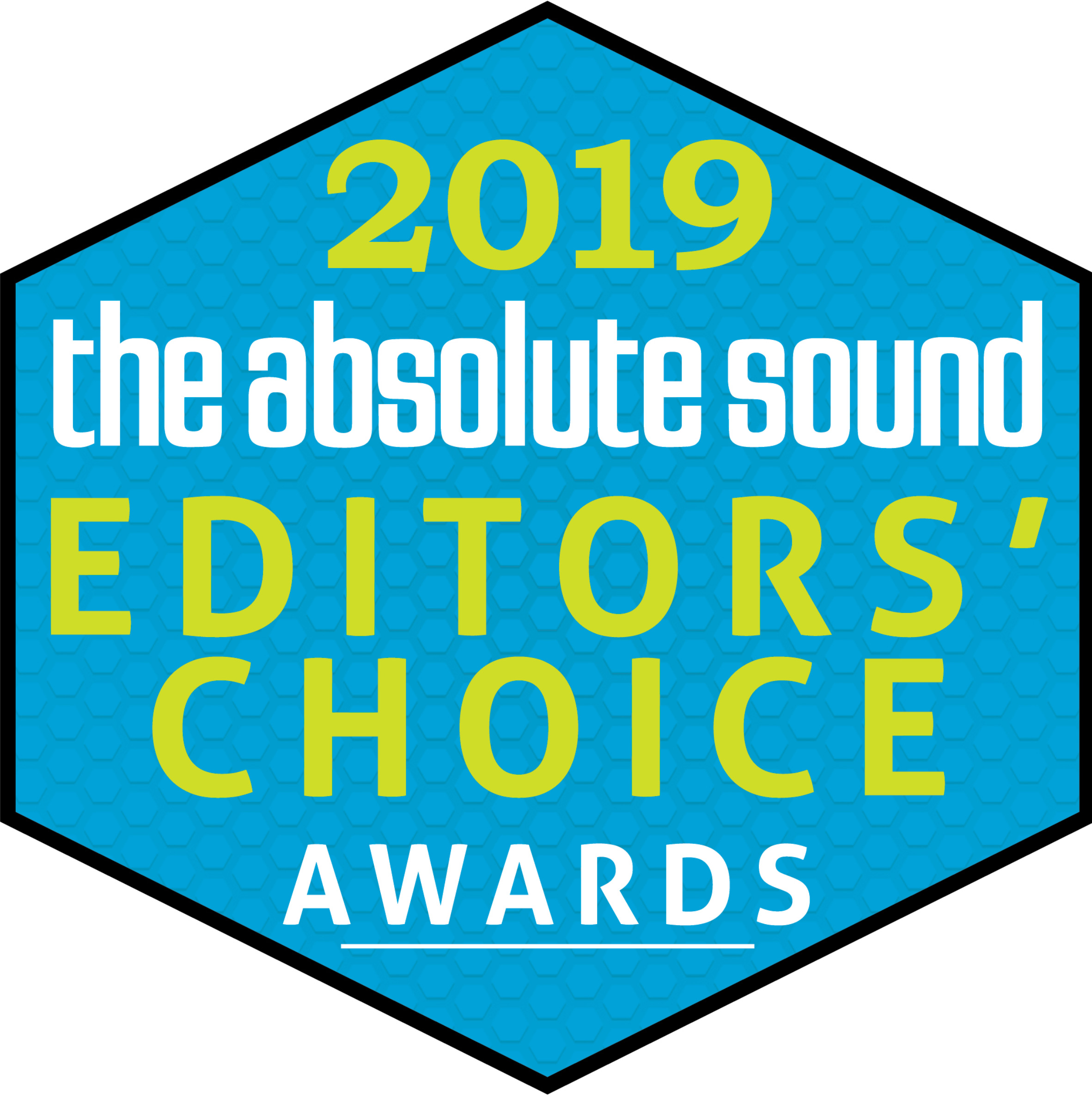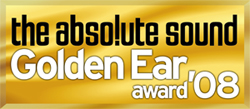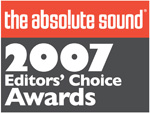 The Audience Adept Response AR12 12-Outlet Power Conditioner includes a 10 Year Warranty!
"The aR12p was found to be an extremely effective conditioner, capable of delivering significant improvements in bass definition and depth, overall resolution, and soundstage depth. Its build-quality is nothing short of exemplary. At the top of the hill is the aR12TS (T for Teflon caps). HP considers the sonic difference the 12TS renders (compared to plugging gear straight into a wall outlet) like that between a Blu-ray disc and a regular DVD. So great was the increase in clarity that it lifted the Audience aR12TS conditioner into the realm of the rare."
- The Absolute Sound, November 2011
"This is a remarkable product. And, in my experience, audibly superior to every other "conditioner" I have tried out (and given the peculiarities of the power network in New York, I have tried more than a few over the years). It is, to use a word from the earliest days of the hi-fi delity movement, simply much more transparent than the competition. And Audience lets you hear more ambient information, more definition and articulation of the musical images, and all that with what sounds like a reduction on those hard-to-describe distortions that ride atop a musical (or electrical, one supposes) signal. More to come."
- Harry Pearson, TAS Magazine, July 2008 Issue #182
"I've used a wide variety of power-conditioning systems over the years, but none has ever produced the type or magnitude of benefits I got with the adept response."
- Brian Damkroger, Stereophile Recommended Components April 2007 Issue
"The original aR12 was, to these ears, an audible improvement over the so-called "power conditioners" I had had in my system. I was surprised that it bettered the quite sophisticated Nordost Thor, providing a bit more clarity, better resolution of low-level dynamics, and somewhat less distortion, with fewer noise artifacts." - Harry Pearson, TAS Magazine, November 2008 Issue #186
The Adept Response AR12 12-Outlet High Resolution Master Power Conditioner is a cutting edge design intended to provide the best power conditioning possible without limiting dynamics. Since power must respond quickly and completely to the demands of program material we believe it is imperative that power conditioning components present a low impedance power path while providing wide bandwidth noise reduction. Conventional power conditioners simply cannot approach the bandwidth/impedance characteristics of the Adept Response while still offering effective noise filtration and high voltage surge protection. Exclusive Audience technology achieves far greater performance for all audio and video components.
Of the power conditioning products on the market today few allow your playback system to attain full dynamic range or reproduce subtle dynamic contrasts accurately. The other culprit afflicting most power conditioning products is the ubiquitous MOV. (Metal Oxide Varistor) The MOV is a sacrificial device. This means it wears down over time until it fails completely. Its purpose is to clamp high voltage transients safely to ground instead of through your equipment. This would be fine if it didn't break down and behave like the world's worst capacitor across your power line, storing energy and releasing it as performance robbing, time delayed distortion into your audio system. The effect is quite audible. For surge protection the Adept Response employs a non-wearing type high voltage transient suppression.
Adept Response uses only the finest conducting, filtering and transient suppression components. Even the power switch is exceptional, a very high quality magnetic circuit breaker. The advantage over thermal circuit breakers is that thermal breakers increase in resistance as power demand increases, causing heat dependent, resistive modulation of the incoming voltage. This effectively reduces the power available to your equipment just when you need it most. The design employed in the Adept Response provides for the most natural flow of music.
The state of the art inductive components used in the Adept Response power conditioner add no significant series resistance. This maintains a low impedance power path to your playback system. Also, the Adept Response performs power factor correction. This helps restore natural dynamics by bringing the AC voltage and current into a better phase relationship allowing a more efficient transfer of power. With the Adept Response as your power conditioner all aspects of the audio/video performance are greatly improved. Your playback system will no longer be starved of clean high quality power. The result is realistic, beautiful audio and stunning video resolution.
Each of the 12 outlets is individually filtered and double filtered from every other outlet providing maximum component to component isolation. This means an entire audio or video system including everything from digital components and phonograph preamplifiers to power amplifiers can easily be powered by the same conditioner. This extensive noise filtering creates a lower noise floor and improves low level resolution, providing superior sound stage presentation. Power amplifiers plugged into the Adept Response display increased dynamics and perform as if they were more powerful.
This incredible performance is only equaled by the lifetime warranty. Audience will repair or replace any factory defective Adept Response power product for as long as you own it.
Audience power products set a new performance benchmark in power conditioning. The proof is in the experience. Try the Adept Response in your own system. The Adept Response may be returned in good condition within 30 days for a full refund.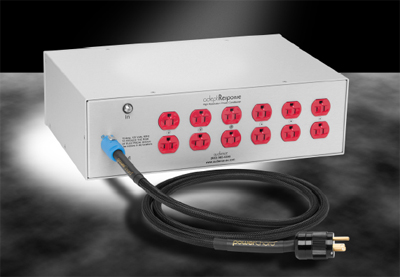 Features:
• Main power cable included: Standard 6 ft. 10 AWG powerChord by Audience with Neutrik 20A Powercon and Marinco power connectors
• Low resistance, heavy duty magnetic circuit breaker power switch
• No high resistance type series inductors
• Ultra-high efficiency filter components on every outlet
• Double filtering between outlets for maximum component to component isolation
• Power factor correction maximizes dynamic range performance
• Entire audio and/or video system can be powered by a single Adept Response power conditioner
• Audience Auricap High Resolution Capacitors used exclusively in filter sections
• Digital incoming voltage readout on front panel
• Entire electrical circuitry cryogenically treated
Specifications:
Current/Voltage: 15A or 20A/120V, 220V, 230V, 240V
Power Outlets: 12 Hubbell high conductivity power receptacles
Satellite/Cable TV: Ground loop isolation transformer for hum reduction
Indicator: Front panel digital LED incoming voltage readout
Chassis: Heavy duty, rack-mountable
Dimensions: 19"W x 5.0"H x 9.0"D
Weight: 14 lbs./4.27Kg. - not including powerChord
Finish: Black
Made in USA
Product Reviews:
"The Adept Response made a phenomenal difference in my system. Fundamentally, it improved the clarity of recordings by eliminating a previously undetected lack of definition, without introducing any brightness or most importantly any coloration. That is worth repeating. I did not hear any coloration from the Adept Response or any obscuring of the rhythm of the music. The Adept Response just made every recording I listened to more natural and in turn more musically engaging."
- The Absolute Sound - Max Shepherd - June '06
Click Here to read the entire review!
"I can say with certainty the Adept Response is among the elite of AC conditioners, and if you've not tried one, or haven't had much success with other brands, then you need to give Audience a call."
- Clement Perry, Stere Times, August 2006
"Its effect in my system was immediate, positive, and far from subtle. Without going through a laundry list of audio parameters, there was not one that was not improved, often dramatically."
- Tom Campbell, positive-feedback.com
Click Here to read the entire review!
"...The Adept Response I bought...has added much to my musical experience. In fact, after swapping it out for my Equi-Tech, I was shocked by the dramatic and immediate difference in sound. Much broader soundstage with a pleasant airy-ness. And very quiet. Unlike the Equi-Tech...And so lightweight!"
- Tom Mulgrew, actual Audience customer
"I have to say that this was the first conditioning product in some time (the last was the World Power Power Wing) that made me want to audition one at home… and my adeptResponse arrived just last week. Talk about making a difference! Things were a bit on the "hard" and "etched" side right out of the box, but have already begun to smooth out after just a couple of hours in place. The added "texture" it affords is compelling. Voices of all natures have much more refined spatial cues, both in terms of their location relative to each other and in specific size. Space is recreated with much more, well, space! Everything now emanates from a newfound "blackness." This has a remarkable effect on dynamic contrasts of all scales, micro to macro. The insertion of the adeptResponse had an astonishing impact on midrange timbre. The voices of pianos, violins, and even Stratocasters, have taken on a slight warmth and improvement in harmonic texture, complexity, and body. The most unexpected thing to me has been a noticeable reduction of a slight granularity to the upper treble I had not even been aware was there prior to its insertion. I cannot wait for some significant run in time..."
- Greg Weaver, actual Audience customer
"This high-end conditioner filters the incoming AC as well as isolates each of the 12 hospital-grade AC outlets from each other. The result is a cleaner overall sound, better bass definition, a more spacious presentation, and greater ease and involvement. Expensive, but worth it."
- Reviewed by Robert Harley, The Perfect Vision, Issue 63
"I have a fair amount of experience with high-performance AC power conditioners, but the Adept Response took me by surprise. Comparing my system's sound with the components plugged into the Adept Response and straight into the wall, I heard a wide range of obvious, musically significant improvements."
- Robert Harley, The Perfect Vision, September/October 2005
"This expensive but extremely effective 12-outlet conditioner delivered significant improvements in bass definition and depth, overall resolution, and soundstage depth. Build-quality is exemplary."
- Editor's Choice Awards - Robert Harley/The Absolute Sound - Dec. '05
"Sometimes, even more impressive than an individual display room for a manufacturer, are the various rooms using a manufacturer's product. This year, the ubiquitous Audience made its presence felt in numerous rooms with its wire and line conditioning. Their interconnects and speaker cables were singing in the SP loudspeaker room, and the Adept Response, a twelve outlet power line conditioner was everywhere to be seen. Uniformly, those rooms with the Adept Response were some of the best sounding at the show. And when manufacturers consistently rely upon a particular product to deliver the performance, you can count on it being of superior quality. I've got the complete review of the Adept Response coming in the next issue of BFS, so I won't delve into its performance now. I'll just say that in spite of its considerable price, its construction quality and performance warrant it."
- Bound for Sound, issue #169 CES Report
"List an attribute you would expect to have from your power conditioner, and this one actually delivers."
- Positive Feedback Online - Greg Weaver - Writers' Choice Awards for 2005
"The Audience adeptResponse is perfect in every way."
- Positive Feedback Online - Fown-Ming Tien - Writers' Choice Awards for 2005
"...the adeptResponse helped my system to deliver the most dynamically lively and wonderfully airy sound I've heard in my home. ...images "floated," in a way I've not experienced before."
- Tom Campbell, positive-feedback.com
Click Here to read the entire review!
"King Of The Passives - If you are seeking the ultimate in passive power conditioning performance, especially for the reproduction of high-end caliber audio, the AdeptResponse is as good as it gets."
- Doug Blackburn, Widescreen Review, August 2006
"Treble with the Adept Response is superb, coaxing some of the finest highs I've heard out of a number of components. But, it's the clean dynamic action that I've obtained with the Adept Response that to my way of thinking sets it apart from other AC line conditioning devices that I've used in the past."
- Martin DeWulf, Bound For Sound #166, August 2005
"Conclusion. The Audience Adept Response line conditioner is a beautiful machine to gaze upon and use. Unlike so many other line conditioners with substantial prices, the Audience does give one reason to feel that the hardware involved justifies the price charged."
- Martin DeWulf, Bound For Sound #170, March 2006
"Uniformly, those rooms with the Adept Response were some of the best sounding at the show."
- Bound For Sound CES Show Report #169, January 2006
"In carefully considering the architectural and equipment specifications of my new studio/demonstration room, I chose only the best. Audience Cables and their Power Conditioner deliver the kind of reproduction quality that our high resolution recordings demand."
- Mark Waldrep, Ph.D., AIX Records, August 2006
"Greater bass clarity, an increase in overall resolution and detail while improving the organic nature of instrumental texture left no doubt that the Audience Adept Response would remain a permanent fixture in my system."
- Greg Petan, Stereo Times Editors' Choice Award Winner, June 2005
Includes: 10 Year Warranty!