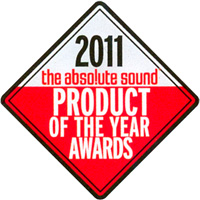 NOTE: The 20 amp version has special 20amp connectors that do not fit standard IEC receptacles!
Please call one of our cable specialists at 800-782-3472 (or 765-608-5340) for quotes on custom lengths and terminations.
"Audience's Au24 SE powerChords, interconnects, and speaker cables are the most satisfying wiring products I've used in the last 39 years. They sit at the pinnacle of cable performance, and provide an attractive combination of big spaces, a very neutral sound and marvelously balanced performance, from the deepest bass to the highest treble."
- Doug Blackburn, SoundStage ULTRA, October 2014,
Click Here to read the entire review!
"A power cord that touches all the right bases. Its neutrality, low noise floor, and almost preternatural retrieval of spatial and ambient information are what you would expect in a TAS Product of the Year Award winner. But the AU24 also offers a strong sense of micro-resolution, honing in on sonic images with incisive focus and reproducing them with seemingly effortless immediacy. Last but not least, the Au24 powerChord is one of the more flexible high-end cords available, making it very handy for angled runs."
- Neil Gader, The Absolute Sound, January 2012
"e" Enhanced Cables! Audience has improved the conductivity of Audience Au24 cables resulting in a more refined product!
The basic musical character of the cables is unchanged; however they are enhanced!
"It took about five seconds for the Au24e setup to completely upend my neat cataloging system of attributes and sliding scales. The "e" versions were still tonally neutral, and still hit just the right balance across all my scales, but they were revealing a much finer level of detail than had the originals. The overall sound was powerful and immediate, with dynamics and transients that were huge, fast, and clean. Most noticeably, the Au24e's were as transparent as any cable I'd heard, with nothing in between images but the recording venue's ambience - or, in the case of a studio recording, crystal-clear space. As good as the original Au24s had been, the "e" versions blew them away. They maintained or improved on all of the originals' strengths and eliminated their weaknesses."
- Brian Damkroger, Stereophile Magazine, June 2010, Pg 107-111
"Audience's Au24e interconnects and speaker cables perform as well as any cables I've heard. What's more, they compare favorably with other reference-quality cables, not only as an overall package of strengths and weaknesses, but line by line, in any sort of audiphile accounting. Differences in rooms, equipment, listening preferences, etc., make it unrealistic to pronounce any one cable "the best" - but you can't go wrong with Audience's Au24e family. They're superb."
- Brian Damkroger, Stereophile Magazine, June 2010, Pg 107-111
"In a world of incredible hype, they lived up to Audience's claim that they create a more convincing illusion of reality and improve soundstaging. My reference cables do that pretty darn well, but the Audience cables improve the system's performance in those areas"
- Vade Forester, Soundstage!, February 2009
"You owe it to yourself to hear what the Au24-e/powerChord-e system can deliver from your rig before you commit to any other cable products, at ANY price... You'll most likely find yourself hearing some of the most engaging music your system has ever created, while saving some money in the process. Most musically recommended."
- Greg Weaver, Positive Feedback Online, January 2009
Regarding the Audience Au24 "e" Loudspeaker Cables: "There is an increase of smoothness, detail and resolution all across the frequency range without any sense, even a subtle one, that any compromise has been made. But make no mistake, for a small increase in cost the higher level of musical enjoyment is substantial."
- 10 Audio, March 2008
"The basic character of the cable is retained. Tonally very neutral. Timbrally accurate. Just gets out of the way. Where I hear the big difference is in what I'll refer to as speed or timing. To me the cable sounds very fast-perhaps warp speed. By this I mean leading edge transients on instruments like cymbals, acoustic guitar and piano are portrayed with speed and clarity adding a sense of realism. On acoustic bass the leading edge of notes seem crisper and tightly controlled. The initial slap heard before the thud of a kick drum is more apparent. Sibilants are not exaggerated but seem clearer and more natural. Sounds seem to emanate with clarity from a more focused space within the soundstage. Harmonics are portrayed without excessive bloom which will probably make for a good match with tube based systems such as mine... Overall, very impressive."
- Robert Townsend, January 2008
"... the Audience Conductors and powerChords delivered the musical punch line every time. They even beat out my reference interconnects and power cables."
- Mike Healy, sixmoons.com.
Click Here to read the entire review!
"The Audience Au24 and powerChord cables share a family resemblance —they balance tonality extremely well, have superb detail (again, in balance; neither too much nor too little of it), and they're smooth. Not colored-smooth, but just-right-smooth."
- Wes Phillips, On Hi Fi,
Click Here to read the entire review!
"After all these years, still one of the best AC line cords one can buy capable of bringing out the dynamic best in a component, this is the power cord that I go to when nothing else seems to work. One of my favorite cords on line level devices, but works well on amps too."
- Martin DeWulf - Bound For Sound #164 - April '05
We believe that all audio and video components perform audibly and visibly better when they receive the best possible power. Since music systems do not plug directly into the wall, we use power cords to feed power to our equipment. The ideal power cord should allow all types of audio and video equipment to perform at full potential. We need a power cord that gets out of the way. The finest power cord should combine the qualities of wide-bandwidth, ultra-low resistance, and low impedance with high quality conducting and dielectric materials.
Many people use different types of power cords for different types of components. This is like using various values of resistors, capacitors and inductors in your power line to tune your system. These power cords effectively starve your power supply to varying degrees, which then creates various audible sound effects in the audio circuitry. Cords like this may indeed match some components better than some other cords. However, they do so by balancing one deficiency with another. To achieve the best, most musical results it is necessary to use a power cord that acts as a power conduit rather than a power limiter. Many cords have high impedance characteristics and very poor dielectric materials. Besides acting like a resistor these cords store some of the energy traveling through the wire and release it later back into the power supply. This is like trying to send energy down a spring and it reduces the quantity, quality and very importantly the timing of the power received by your music playback system.
The powerChord is a low resistance, low impedance design made with the finest conducting and insulating materials available in a rugged, flexible, "user friendly" configuration.
The powerChord being a low impedance design has the ability to naturally reject noise and interference and it also radiates much less energy. This improves performance and lowers the noise floor allowing for superior reproduction of low level detail as well as dynamics.
Flexibility is a lot more important than you may think. We all know that stiff solid-core cords and cables are difficult to install. But did you know the act of bending them irrevocably damages the conductors? This bending stresses the metal and causes fractures along the circumference of the bend. Solid core cable is actually intended for permanent installations where cost is the overriding factor. The powerChord is not solid core and does not exhibit these distortion-causing anomalies.
Damage to conductors is why some cords need "break-in" every time the are moved or bent. This is because current passing through the conductor partially repairs damage by micro-welding some of the damaged area. This helps but it will never restore the cable to its original state or it's original performance potential. The powerChord conductors cannot be damaged by bending or normal use. The powerChord requires break-in only when first installed. In addition, powerChords also sound good enough used right out of the box. Then they get better and better with age.
The insulating materials used in cable and cord construction are also a significant factor in causing long break-in periods and in restricting the ultimate performance of the cable. Poor quality insulation will exhibit very high dielectric absorption. The insulation actually stores some of the energy passing through the cable and releases it back into the conductor later. This degrades the integrity of the power waveform, which reduces the power transfer efficiency of the cord or cable. The powerChord insulating materials exhibit extremely low dielectric absorption.
The powerChord has the unique ability to let each type of component perform optimally by quickly providing more power with better quality to your component's power supply. It does so in a flexible, durable, reliable design. In fact, all audience cords and cables are unconditionally lifetime guaranteed. If you return your defective or damaged cable audience will repair or replace it at no charge.
Audition the powerChord in your music system. Find out how your favorite musical performances sound when allowed to bloom naturally without the restriction of slow or inadequate power.

"Most competent after-market power cords will clean up the sound, usually by lowering the noise floor. Despite that general but important improvement, some cords then take a step backwards by imposing some measure of tonal degradation. Few of the cords I've tried seem to inject a life-like force to the music. Fewer than that improve timing and flow. Fewer still will broaden your musical horizons by rewarding you with depth of stage, all the while giving you insights on performer technique by allowing your gear to better resolve low level and inner detail in a musical, organic manner. The powerChords on my CD player and amp delivered the goods. Highly recommended for audition".
- Stephæn Harrell, Sixmoons.com
"For a number of years we have had the pleasure of using the Audience powerChord, and under the right conditions, there is no finer power cord available."
- Martin DeWulf - Bound For Sound # 171 - June '06
"From note-one it became abundantly clear that in many ways the Audience was nipping at the heels of the survey's [Barker's Dozen: 13 Power Cords $500 and Under] reference cord. Music seemed to emerge from a profoundly quiet and orderly soundstage and to take on a more vivid presence and ambience. Imbued with a cleanly defined and deeply dimensional soundstage the Audience also offered the bass clarity, weight, and pitch resolution that placed it at or near the top of the pack."
- Neil Gader, The Absolute Sound, December 2010, Issue 208, Page 77
Specifications:
• Wattgate IEC and Marinco plugs standard.
• High-current, low impedance design for fast response.
• High immunity to radiated noise with minimum radiated field.
• Improves resolution and color rendition in video playback systems.
• Delivers maximum power to your music playback system.
• Widest possible bandwidth for instantaneous response to the program signal.
• Ultra-flexible for long service life and minimum damage to conductors.
• Powerful, accurate reproduction of macro- and micro-dynamics.
• Solid, articulate deep bass response.
• Far lower background noise than possible with other power cords.
• Vastly improves imaging, restores harmonic integrity.
• The only power cord that allows all components to perform at their full potential.
• International plugs available.
• Neutrik PowerCon & other component connectors available.
• Lifetime unconditional repair or replace warranty.