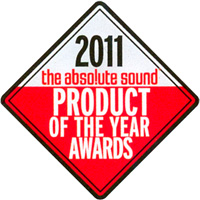 Presenting sophisticated design techniques and superior materials, the state-of-the-art Audioquest William E. Low (WEL) Signature Interconnect Cables! Audioquest Wild Blue Yonder RCA and XLR connectors are machined from pure C11000 Electrolytic Billet and plated with a thick (100 micron) layer of silver.
"It took AudioQuest's William E. Low (the WEL of AudioQuest's "WEL Signature" interconnects) nearly 30 years to create a "statement" product, but it was worth the wait. From its connectors machined in Australia out of solid-copper blocks, to its triple-balanced solid-silver conductors, to the cold-welding technique whereby those conductors are attached to the copper connectors, to its 72V DBS battery-bias system, this is a serious interconnect. The WEL Signature is so transparent that sonic description if difficult - the interconnect simply gets out of the way of the music, and sounds like whatever sources and amplification it is used with. A tour de force of technology and performance."
- Robert Harley,
The Absolute Sound
, January 2012
This is the Reference AudioQuest Interconnect Cable!
Features:
• Solid Perfect-Surface Silver Conductors
• Enlarged Fluorinated Ethylene Propylene (FEP) Air-Tubes (62% larger than Sky Interconnect)
• 7-Layer Noise-Dissipation System
• RCA and XLR plugs machined from pure C11000 Electrolytic Billet. Plated with a thick (100 micron) layer of silver.
• 72V Dielectric-Bias System
Please call one of our cable specialists at 800-782-3472 (or 765-608-5340) for quotes on custom lengths and terminations.