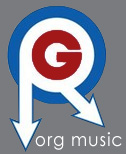 First Pressing in 20+ Years on Vinyl LP!
Recorded on the I Against I Tour!
Remastered by Dave Gardner at Infrasonic Mastering!
Pressed at Furnace!
The Youth Are Getting Restless is a live album from Bad Brains, recorded at the Paradiso Theater in Amsterdam, the Netherlands, in 1987 by the VPRO. The show was part of the band's I Against I tour.
This reissue marks the sixth release in the remaster campaign, re-launching the Bad Brains Records label imprint. In coordination with the band, Org Music has overseen the restoration and remastering of the iconic Bad Brains' recordings. The audio was mastered by Dave Gardner at Infrasonic Mastering and pressed at Furnace Record Pressing.
Features
Vinyl LP
First Pressing in 20+ Years
Recorded live on the I Against I Tour at the Paradiso, Amsterdam, May 28, 1987 by VPRO/NOS Mobile
Remastered by Dave Gardner at Infrasonic Mastering
Pressed at Furnace Record Pressing
Selections
Side 1:
I
Rock for Light
Right Brigade
House of Suffering
Day Tripper / She's a Rainbow
Coptic Times
Sacred Love
Re-ignition
Side 2:
Let Me Help
The Youth Are Getting Restless
Banned in D.C.
Sailin' On
Fearless Vampire Killer
At the Movies
Revolution (Dub)
Pay to Cum
Big Takeover