Click Here for Sound Samples!
Numbered, Limited Edition! Very Limited Quantities!
Only 1,000 Numbered Copies Available!

24-Bit/100kHz Mastering! This K2 HD Mastering CD will play on ALL CD players!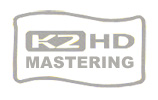 This recording has been mastered by the K2 HD format of 24-bit 100kHz, which creates an unbelievable sound surpassing other formats!
Bruno Walter conducts the Columbia Symphony Orchestra for Beethoven's Sixth Symphony "Pastorale".
Features:
• Limited Edition
• K2 HD 100kHz / 24-bit Mastering
• Made in Japan
• Includes Clear Protective Outer Sleeve
Musicians:
Columbia Symphony Orchestra
Bruno Walter, conductor


| | |
| --- | --- |
| | Ludwig van Beethoven (1770-1827) |
| | Symphony No. 6 "Pastorale", Op. 68 |
| | 1. I. Allegro ma non troppo -(Cheerful impressions awakened by arrival in the country) |
| | 2. II. Andante molto moto -(Scene by the brook) |
| | 3. III. Allegro -(Merry gathering of country folk) |
| | IV. Allegro -(Thunderstorm: tempest) |
| | V. Allegretto -(Shepherd's song: glad and grateful feelings after the storm) |