Click Here for Sound Samples!
Limited Edition K2 HD Mastering Japanese Import CD!
24-Bit/100kHz Mastering! This K2 HD Mastering CD will play on ALL CD players!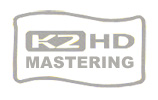 This recording has been mastered by the K2 HD format of 24-bit 100kHz, which creates an unbelievable sound surpassing other formats!
Sir Georg Solti was the eighth music director for the Chicago Symphony Orchestra serving in that capacity from 1969 unti 1991. The Maestro's stint with the CSO launched one of the most successful musical partnerships of our time. The orchestra's first international tour came in 1971 under Solti's direction. Subsequent tours to Europe and to Japan and Australia reinforced the group's reputation as one of the world's finest musical ensembles.
Sir Georg Solti conducts the Chicago Symphony Orchestra for this recording of Beethoven's Ninth Symphony. Recorded at Krannert Centre, University of Illinois, May 1972.
Features:
• Limited Edition
• K2 HD 100kHz / 24-bit Mastering
• Made in Japan
Musicians:
Pilar Lorengar, soprano
Yvonne Minton, mezzo-soprano
Stuart Burrows, tenor
Martti Talvela, bass
Chicago Symphony Chorus
Chicago Symphony Orchestra
Sir Georg Solti, conductor


| | |
| --- | --- |
| | Ludwig van Beethoven (1770-1827) |
| | Symphony No. 9 in D Minor, Op. 125 "Choral" |
| | 1. Allegro ma non troppo, un poco maestoso |
| | 2. Molto vivace |
| | 3. Adagio molto e cantabile |
| | 4. Presto |